Turbocharged Ferrari 488 GTB Gets Official
488 gtb | car | ferrari | February 3, 2015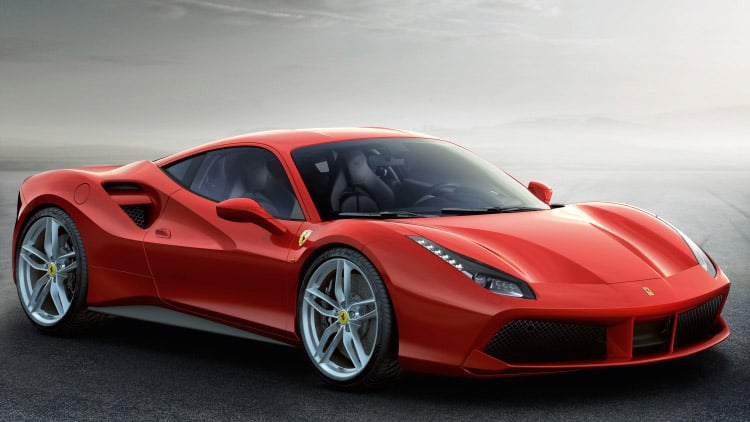 It's not often that Ferrari rolls out new models, and this week the Ferrari 488 GTB has been revealed and it looks like a glorious car. The new car is a replacement for the awesome 458 Italia. The 488 GTB packs a 3.9L turbocharged V8 with up to 661 hp and 560 lb-ft of torque. That is a 64hp increase over the power offered on the 458 Speciale and a boost of 162 lb-ft in torque.
Those power and torque boosts are despite the engine losing 600cc in displacement compared to the 458 Italia. The 488 GTB is expected to use twin turbochargers.
The 488 GTB is estimated to reach 62 mph in 3.0 seconds and 124 mph in 8.3 seconds, with a top speed of 205 mph. Around the Ferrari test track in Fiorano, the 488 GTB is said to have clocked a lap time half a second faster than the 458 Speciale and two seconds faster than the normal 458 Italia.