Motor Trend Pits Corvette Z06 Against 2015 Nissan GT-R Nismo
chevrolet | corvette | gt-r | nissan | February 4, 2015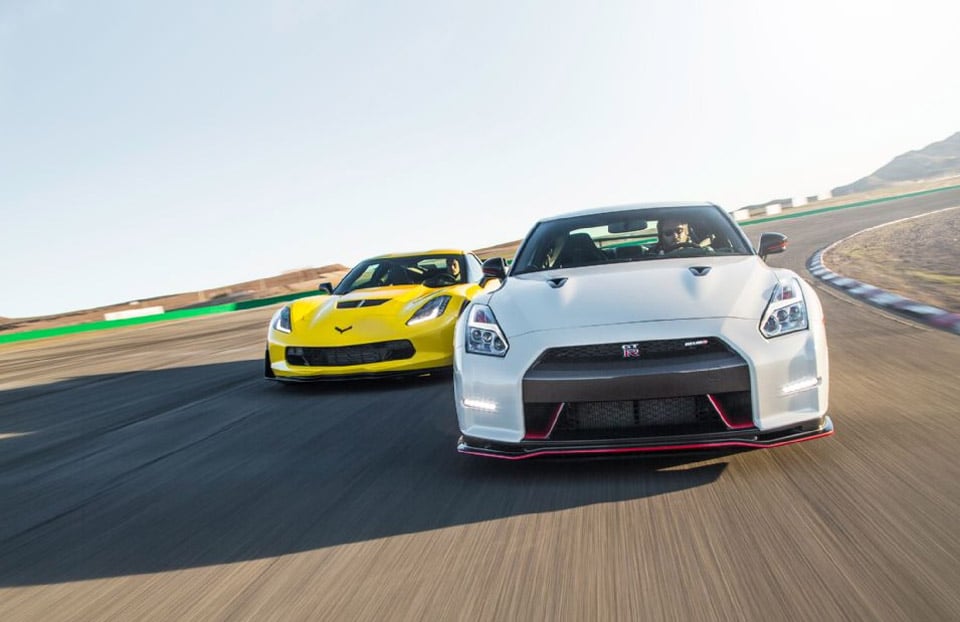 Those lucky dogs over at Motor Trend have pitted two of the most desirable super cars on the market in a head-to-head battle. The two cars are the 2015 Corvette Z06 and the 2015 Nissan GT-R Nismo. Neither of these cars are exactly cheap, but they definitely perform at or near supercar levels without (quite) the supercar price tag.
Motor Trend proceeded to put the cars through all sorts of tests and the Z06 was able to hit 60mph in 3.3 seconds. The AWD in the GT-R lets the car rocket to 60mph in a mindboggling 2.9 seconds. The Z06 ran the quarter mile in 11.4 seconds compared to the GT-R making the quarter mile in 11 seconds flat.
Handling is really where it's at with these cars and the Nismo GT-R pulled 1.03g average on the skidpad. The Z06 managed 1.17g, a very impressive feat. The Nismo beat out the Z06 on the road course with Randy Probst behind the wheel both cars ran laps at Willow Springs. The Z06 put down a 1:27.10 and the GT-R put down a 1:25.70 lap time.
Despite the GT-Rs superiority, a huge difference in price exists between these two cars with the Z06 as tested ringing in at $105,210(USD) and the Nismo GT-R costing $151,880.