Porsche 911 Turbo Gets New Aerokit Body Kit
911 | porsche | Porsche 911 Turbo | February 7, 2015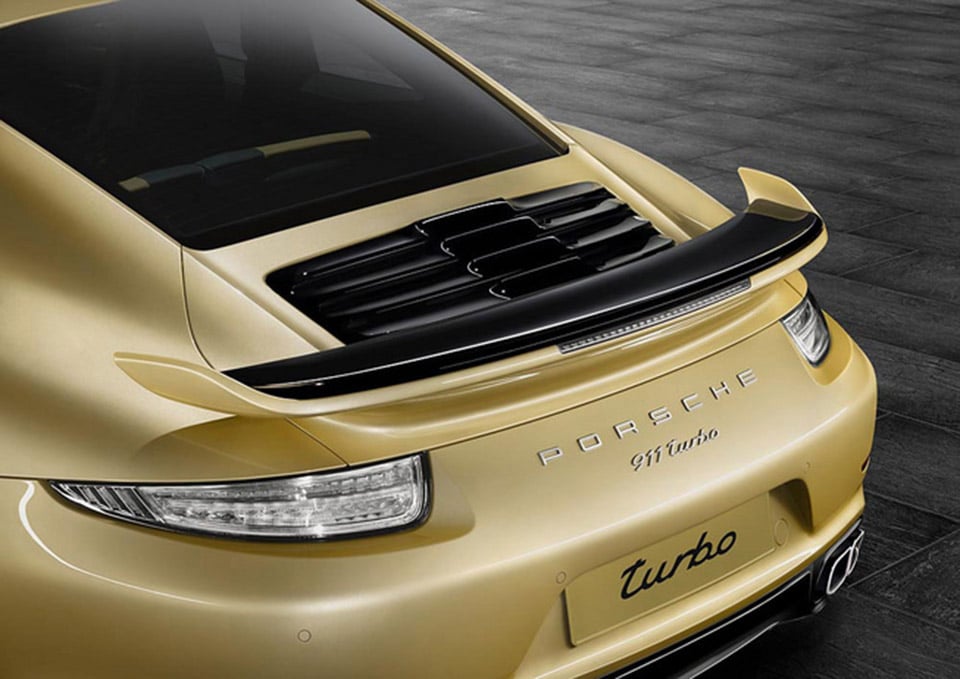 The Porsche 911 is one of the most maddening, potent cars you can buy for the money. For barely North of $151K, you can beat a Ferrari 458 Italia to 60 mph and spend almost a $100K less (and get all-wheel-drive). Now, Porsche wants to offer up a new body kit called "Aerokit Turbo" that the company claims will enhance the 911 Turbo/Turbo S's aerodynamics and driving dynamics.
With the kit in place, downforce at 186 mph (because this is a regular speed for you on your daily commute) is increased from 37 lbs to 57 pounds in the Speed setting. Downforce in Performance mode nets you 40 additional pounds over the standard 911 Turbo/Turbo S.
The new kit provides the 911 Turbo/Turbo S (and Cabriolets in both permutations, as well) with a brand new front spoiler and a new rear decklid that utilizes a fixed spoiler and upturned side winglets that look like the forward slants on a swept wing jet. And to add even more flair, you can have your Aerokit Turbo package with high gloss black accents if you'd like. Expect to pay $6,886(USD) for the package on your newly ordered car or have your existing car retrofitted with the new kit for a measly $6,950. What were you going to do with that tax return, anyway?