Snow Crawler Concept: A Snowmobile from the Future
snowmobiles | February 8, 2015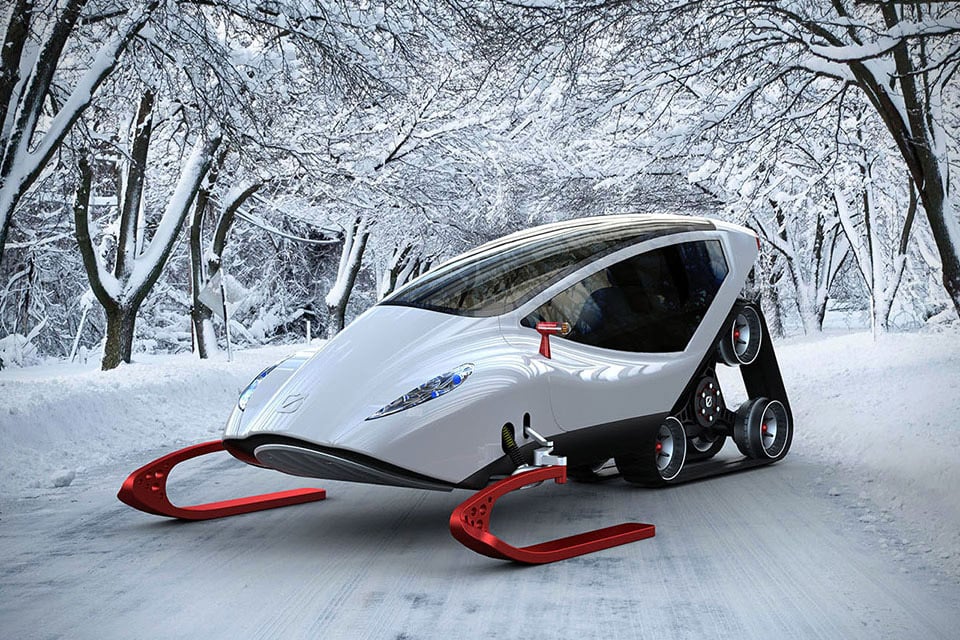 I know, snowmobiles don't really qualify as cars, but this design was just too cool not to share. Conceptualized by designer Michal Bonikowski, the Snow Crawler is to snowmobiles what the Lamborghini is to cars.
Featuring a svelte, futuristic body with an enclosed cockpit, the vehicle would ride on a pair of sleek outboard skis up front, with a pair of triangular-drive snow tracks on the back. Michal envisions that the sporty snow-faring vehicle would be propelled by an electric drivetrain, and Tesla has proven what sort of fun can be had with all that instantaneous torque.
Sadly, the Snow Crawler remains but a series of zeroes and ones on our hard drives, but we can hope and dream that someday it will be made real.