Final Bugatti Veyron Headed to Geneva
bugatti | geneva | Veyron | February 9, 2015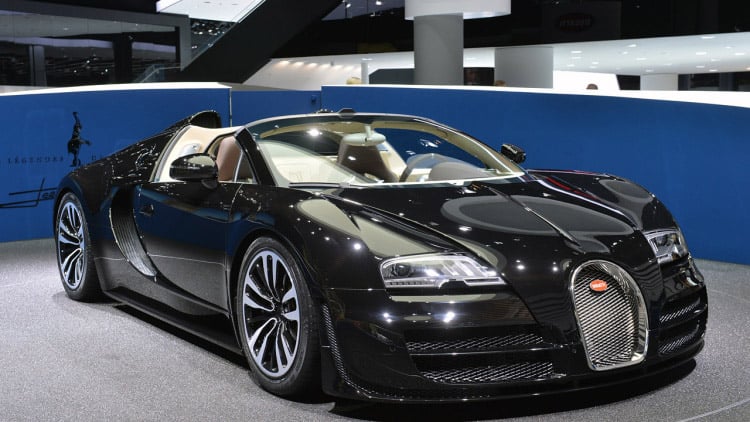 Bugatti has been making the Veyron for 10 years now. The company has said from the start that the car would be a limited production run. It has taken years to sell them all, but Bugatti is finally down to the very last Veyron to be produced.
The car will be on display at the 2015 Geneva Motor Show and it looks fantastic. I think glossy naked carbon fiber is the perfect finish for the last Veyron to be made. The interior is two-tone beige and brown, it looks fantastic.
The Veyron long held the title of the fastest sports car in the world thanks to its massive 16-cylinder engine. That big engine makes 1183hp. Bugatti is working on a successor to the Veyron and you can bet it will be a beast. Rumors claim it will be lighter than the Veyron, pack 1500hp, and be capable of 286mph.