NanoFlowcell's Quant F to Pack 1,075 Horsepower
2015 geneva motor show | nanoflowcell | February 11, 2015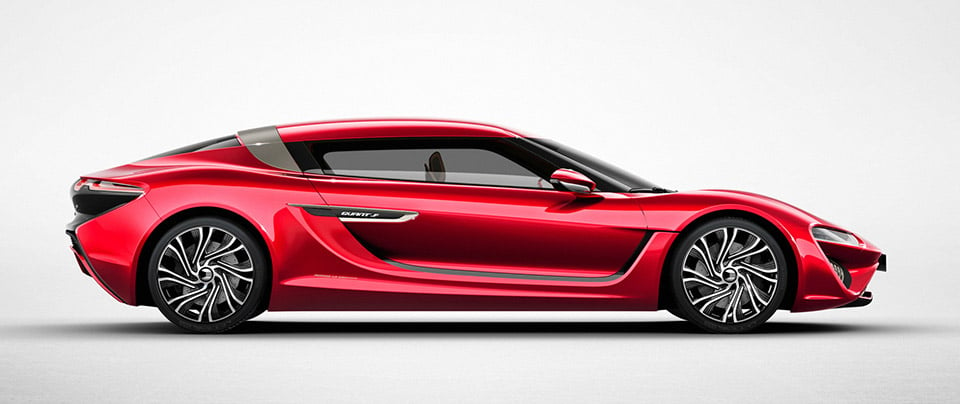 Move over Elon Musk. Something meaner is coming in the form of the NanoFlowcell Quant F. The Liechtenstein, Germany company has provided horsepower figures to their newly named Quant F, tuned to the number 1,075. Granted, that hp output is peak output for a limited duration rather than sustained. NanoFlowcell claims it's upgraded the Quant F's all-electric powertrain with a new 2-speed automatic tranny that NanoFlowcell developed on their own. The transmission works with four improved electric motors.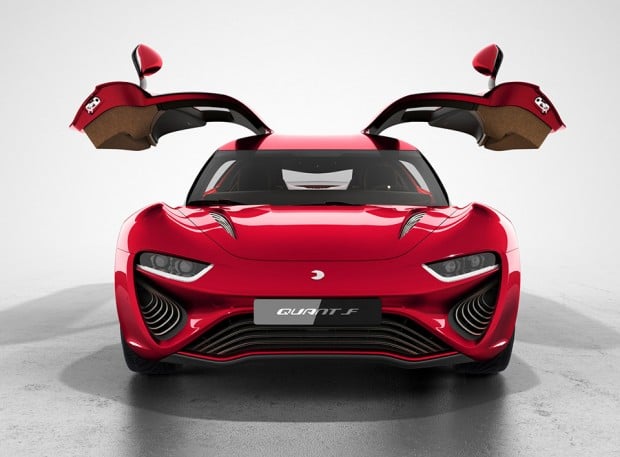 It will use a unique "ionic-fluid energy storage system" with 132 gallons of oppositely-charged electrolyte solution for a range of 500 miles under pure electric drive. It also gets a gorgeously gaping front fascia, big side mirrors and gullwing doors worthy of a supercar.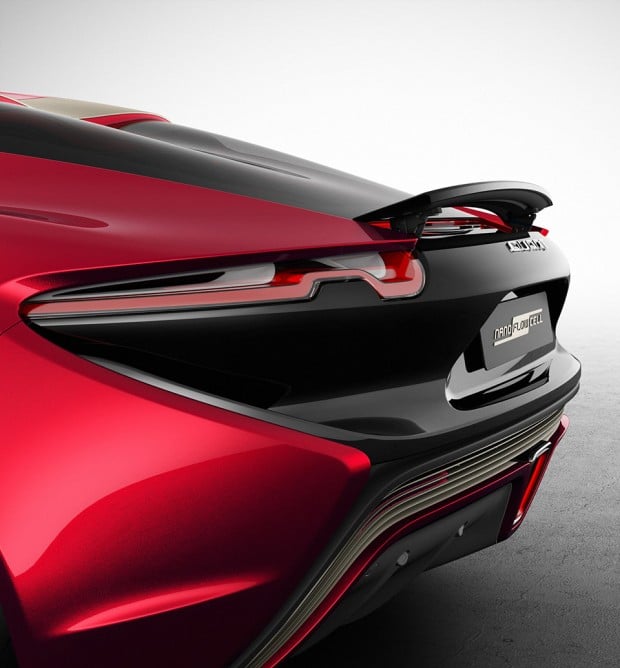 Though the project is still under development, engineers at NanoFlowcell are confident in the car's viability. Furthermore, the car will prove much safer than standard gasoline or hybrid cars in that its makers claim the ionic fluid is neither flammable nor toxic, only electrically charged.
The look itself isn't much different from their stunning Quant e-Sportslimousine with its interminably long body and sleek profile. No word on when the F will be produced, but here's hoping for sometime in the not-too-distant future. Look for the car to debut at the 2015 Geneva Motor Show.