Chevy Silverado 1500 Custom: Back to Basics
chevrolet | silverado | February 12, 2015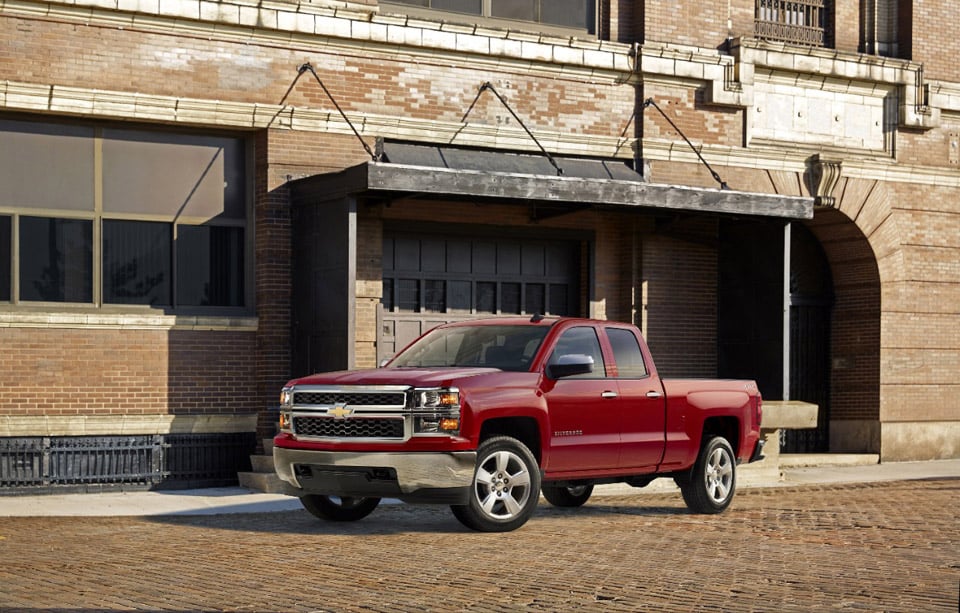 Back in the day, if you needed a cheap vehicle, you bought a pickup truck. In fact, many people bought them not because they needed a truck, but because trucks were some of the cheapest vehicles around. That isn't the case anymore. A fully-loaded truck can cost you as much as a luxury car with some pushing the $60,000 range or higher.
Entry-level trucks with V8 engines often get near the $40,000 range if you want four doors. Chevy has announced a new version of the Silverado that it seems to think will make their trucks more affordable. You can get the 2015 Silverado 1500 Custom with four doors and a V8 for $33,820(USD) to start. That's not exactly a bargain, but its comparable to other entry-level full size four-door V8 truck these days. In comparison, the least expensive four-door Ford F-150 V8 starts at $33,845, and the cheapest comparable Toyota Tundra V8 starts at $34,740.
For the money, you get the small 5.3L EcoTec3 V8 putting out 355hp. You can opt for a smaller 4.3L V6 in the truck, but probably won't save that much compared to the V8. The truck has 20″ aluminum wheels, power windows, power locks, cloth seats with a 40/20/40 front seat, tilt steering, and cruise control.