Nissan LEAF Is Cooler with Glow-in-the-Dark Paint
nissan | nissan leaf | February 12, 2015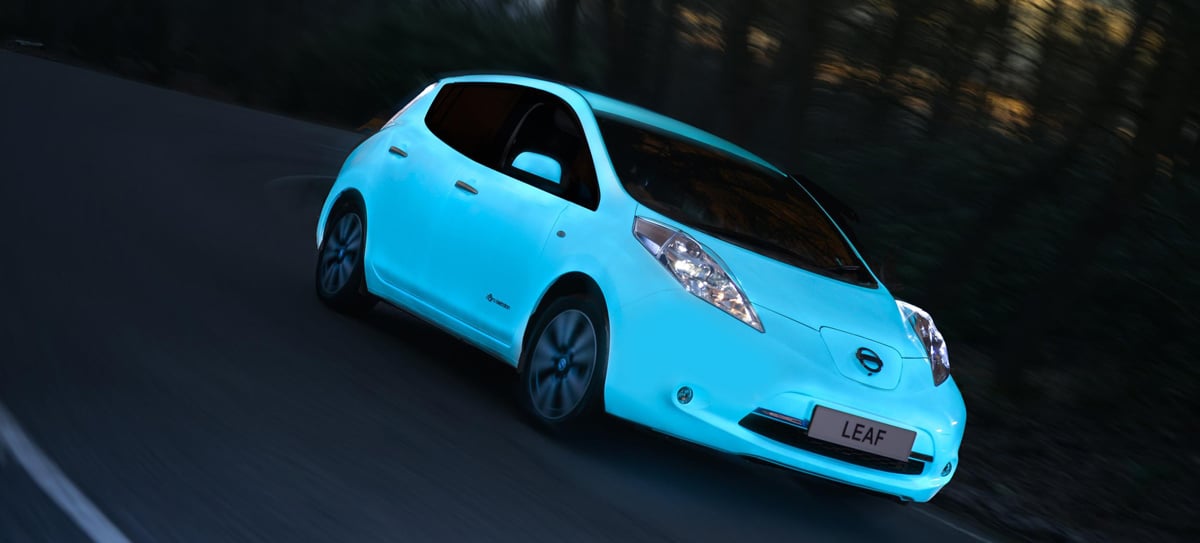 Yes, we've all seen glow-in-the-dark wraps and paint effects before, but Nissan claims that it's the first company to add ultraviolet-energized paint to a vehicle in the factory.. TheLEAF equipped with STARPATH (no joke) will absorb enough UV rays during an average day to glow for eight to ten hours every night, and the effect should last 25 years.
Sadly, this isn't an option that's being offered to customers, on account of the rare earth minerals used in the paint's creation, but I think it could be a huge hit for Nissan in the following ways:
It would cause a 158% uptick in LEAFs sold in museum gift shops.
Reduces chance of being hit at night.
Makes the LEAF look awesome, which is something that hasn't happened before.
LEAF owners could reduce their electric bills by lighting their living rooms with the car.
GlowingLEAF now 42% more startling and confusing to wildlife.
Can you think of other ways the glow-LEAF would benefit Nissan?