BMW 2-Series Gran Tourer is a Sporty German Minivan
bmw | minvans | February 13, 2015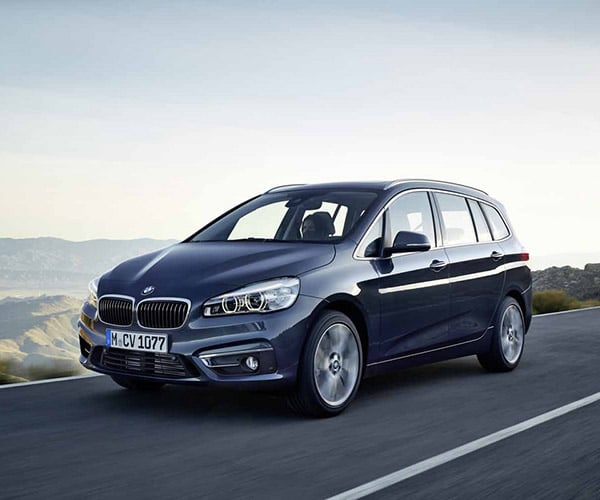 If you never thought BMW would make a minivan, you're now officially very wrong – with the introduction of the 2-Series Gran Tourer. You'd also be very wrong to equate it with the likes of the Honda Odyssey, Toyota Sienna and the Chrysler Town & Country. It's none of those, and we're thankful for that. Heck, just try to get the Bavarians to even call it a minivan. They, in fact, prefer to call it "the world's first compact premium model to offer up to seven seats." That's a long title, but you get the idea.

Building on the existing front-wheel drive 2-Series Active Tourer, the Gran Tourer gets blessed with a full extra row of seats to give it seven-seat capability. The extra row is an optional feature that can fold under the floor for added cargo space, along with the split middle row that also folds flat via pushbutton activation. The various seating permutations give the 2-Series Gran Tourer an appetite that ranges from 22.7 cubic feet to a big 67 cubic feet. Okay, so that's nowhere near the 148.5 cubic feet of cargo room in the Honda Odyssey, but then again you don't have to drive a Honda Odyssey. So there.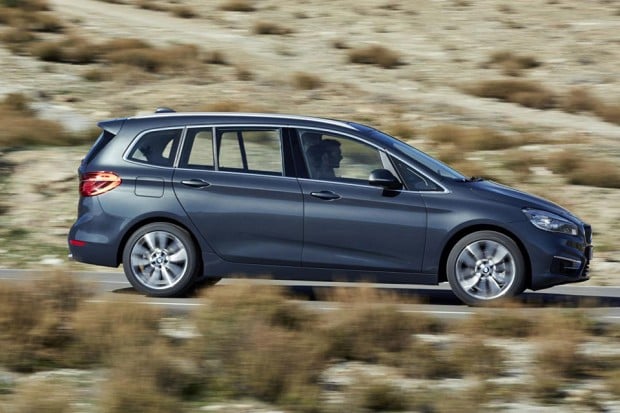 The Gran Tourer will have a slew of engine options ranging form three to four cylinders, 116 hp to 192 hp and the option to get all-wheel drive instead of the standard front wheel drive. The down side of things is a bit ironic in that we're unlikely to get the Gran Tourer here in the States since we don't even get the basic 2-Series Active Tourer model. If anyone drives minivans, it's us Americans. Hopefully, they Germans will see fit to send it our way so we won't have just voluminous wheeled breadboxes to deal with anymore.