Nissan Shows off NISMO 370Z Roadster Concept
concept | nismo | nissan | February 13, 2015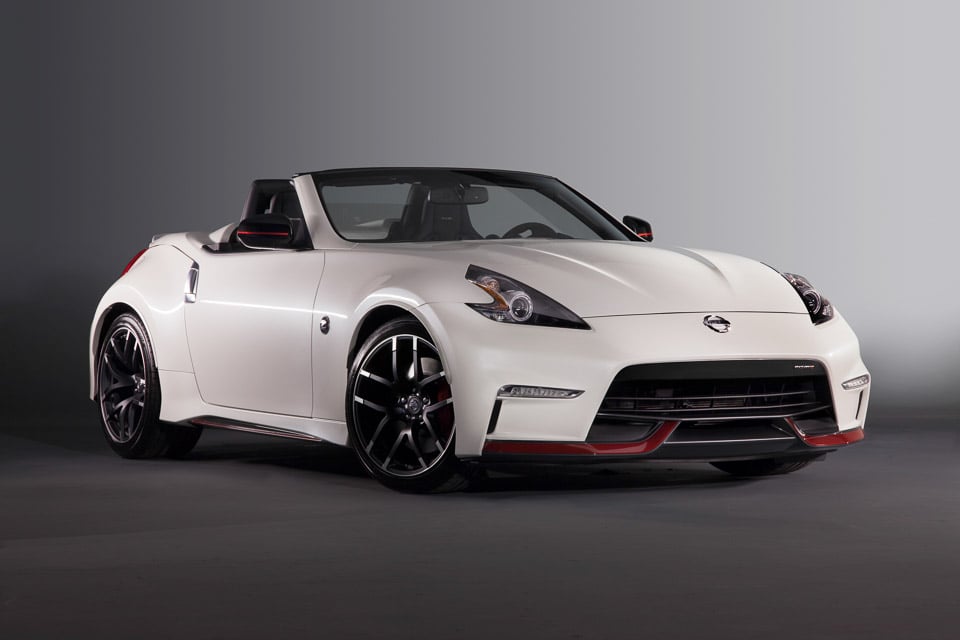 I can rattle off a laundry list of issues I have with the Nissan 370Z. For starters, the car is overweight, overpriced, and underpowered in my opinion. I could go on, but those are my big complaints. I really want to like the car too, my dad had several 270Z cars growing up and I always liked them.
One thing I can't complain about is how the 370Z looks, it is a good-looking car. Nissan is at the 2015 Chicago Auto Show showing off a new 370Z NISMO Roadster Concept and it it's a looker. The one on display at the show is white with red trim.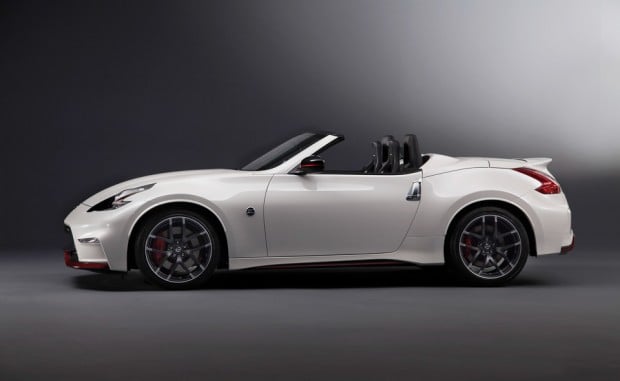 The Roadster has a 3.7L V6 that makes 350hp mated with an 8-speed paddle shift auto transmission. It's not a DCT, it's a normal auto with paddles. One of my sore points with the 370Z in manual form is that the transmission doesn't shift that well, if I were buying a 370Z of any sort, I would opt for the auto.
Quips aside, the car looks very cool in roadster form. Nissan says it will consider making the NISMO Roadster concept a production vehicle if they get enough positive consumer and media feedback.