Mazda Shows 2016 MX-5 with All the Accessories
2015 chicago auto show | mazda | miata | mx-5 | February 14, 2015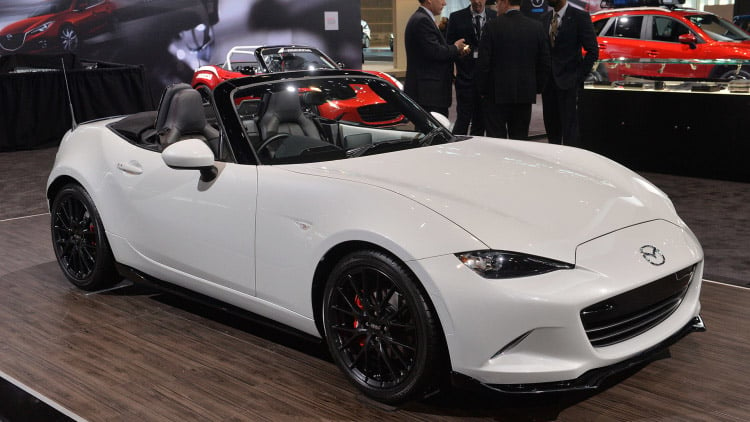 I am a big fan of the Mazda MX-5/Miata platform. I have owned several Miatas and a MX-5 over the years and driven them very hard on the track. Few things are more fun than putting a low-powered car up the tail of a "fast" car in front of you and not letting that fast car driver get away.
We already know how much power the new 2016 MX-5 will make, and while it was a little disappointing to see the car has less power this year than it did last, it will be trimming some weight, and its output should be enough to have some serious fun. Mazda is at the 2015 Chicago Auto Show and it is showing off a new MX-5 with all the accessories fitted.
It has a slick front spoiler, side skirts, and small lip spoiler in black. My favorite items are the BBS wheels and I love that the MX-5 has Brembo brakes as an option. The car needed more brake, so that's great news. Mazda is also showing a carbon fiber luggage rack at the show, which is the only part I don't want on mine.