Hyundai Veloster Rally Edition: The Weird Hot Hatch You Want
2015 chicago auto show | hyundai | hyundai veloster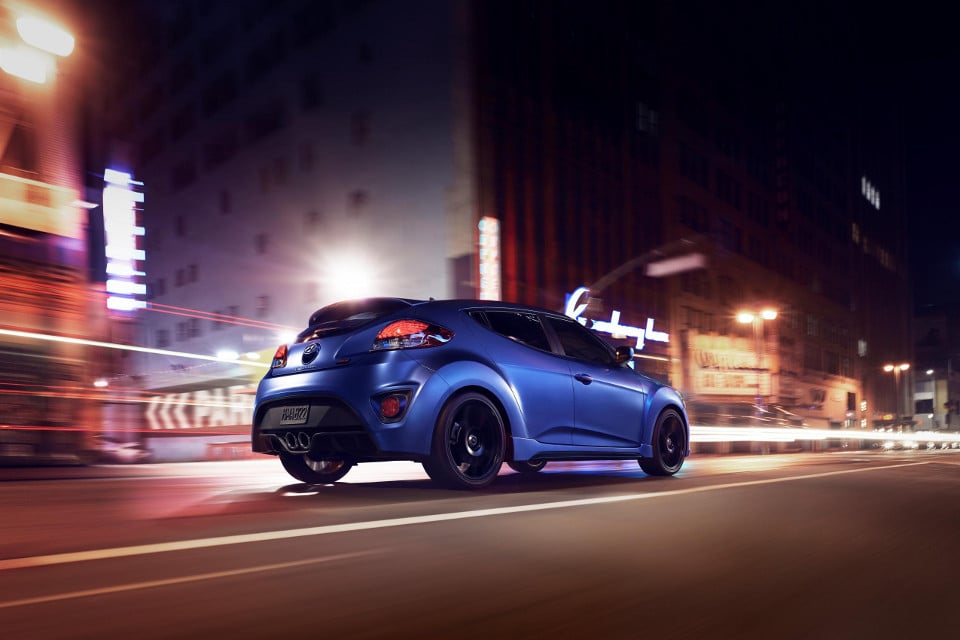 If you're like me, you have a weird soft spot for the Hyundai Veloster. It has a nice attractive shape, and the asymmetric door layout is bizarre, but it really kinda works. When the Veloster Turbo dropped my first thought was "I wish this had AWD" and my impression of it was that it wasn't bad, but I would have liked tighter suspension and a bit more excitement.
This is the Hyundai Veloster Rally Edition, and it still doesn't have AWD. What it does have is tighter suspension, some decorative carbon fiber, Rays 18″ lightweight alloy wheels, a six-speed manual with a B&M Racing short-shifter kit, blue interior accents, and this gorgeous matte blue paint. I like blue cars, and this is a very, very blue car. I also like hot hatchbacks, and this sounds more like the hot hatch that I always wished the Veloster Turbo was.
Now all I need to see is an AWD competitor to the Subaru WRX STI and the Ford Focus RS with a GRC tie-in and I'll be sending Hyundai's PR contacts boxes of chocolates for Valentine's Day (because that's not weird and creepy at all).