Twin Turbo Lambo Destroys Bugatti Veyron in 1/2-Mile
bugatti | drag race | lamborghini | race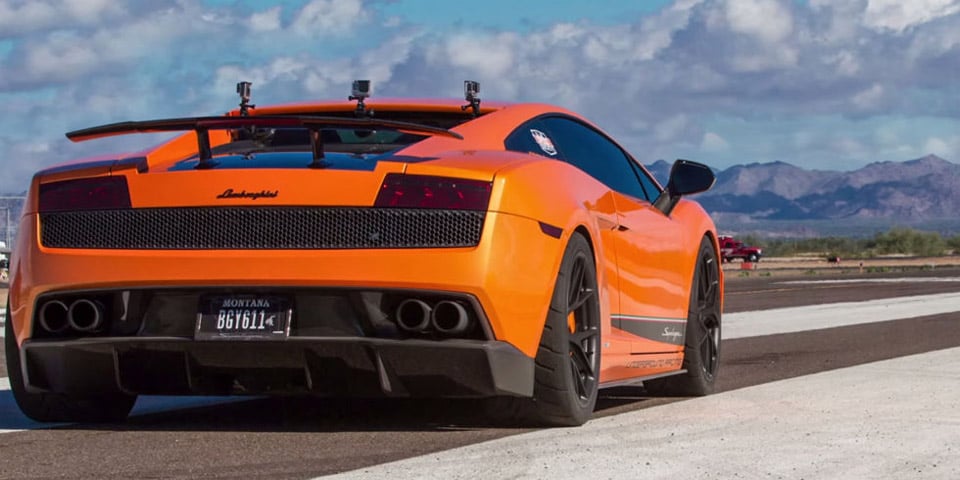 I've spent enough time at a racetrack over the years to see guys turn up numerous times in exotic car acting like asshats only to find out they can't drive, and their Ferrari gets trounced by a Miata on the track. Typical they either pack up and leave, or realize it's the man as much as the machine at the track and ask for instruction. This happens with enough frequency that it is a running joke with many track fiends. Still, I love to see someone with the money to buy an exotic car actually bring it out to a driving event.
I'm not much of a drag racer, but I like to see exotics pitted against each other. Normally we see quarter mile runs, but in this video, a modified 2012 Lamborghini LP-570 Superleggera runs up against a Bugatti Veyron. If you don't know, the Veyron is was certified in the Guinness World Records as the fastest production car.
Let's just say if you are a Bugatti fan, you might want to look away. The Veyron gets a spanking that would be at home in 50 Shades of Gray. The Bugatti takes the early lead, but that doesn't last.