Beautiful "Voodoo Blue" Porsche 918 Spyder for Sale
918 spyder | hybrids | porsche | February 19, 2015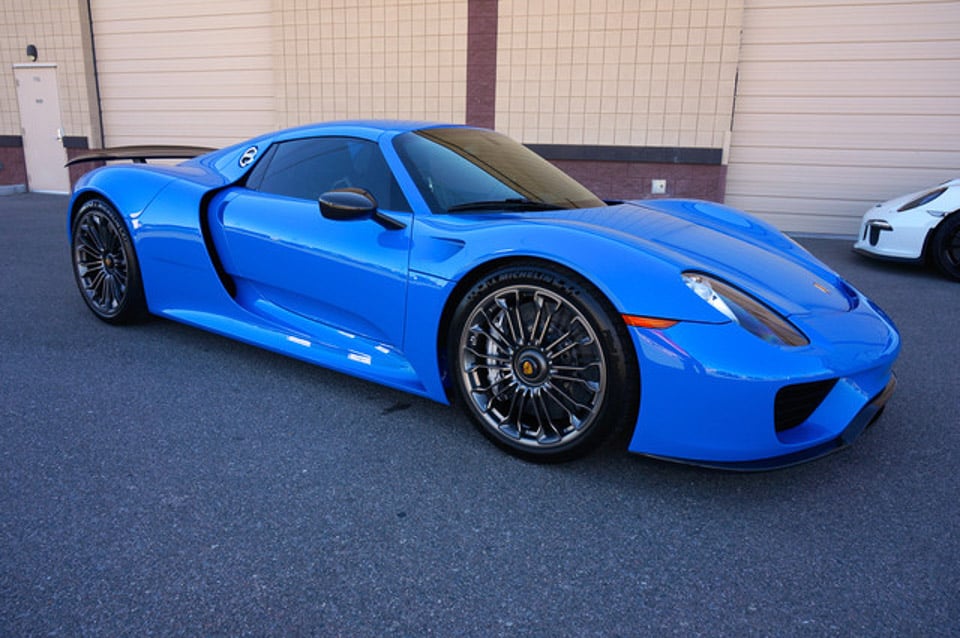 The Porsche 918 Spyder is already sold out and will hit the end of limited production run in April 2015. That means unless you own one of the 918 cars, you're out of luck. So you know what that means. This highly desirable $845,000+ supercar is likely to appreciate in value for the foreseeable future.
If you missed out on the production run and don't mind paying a rather significant premium over the MSRP, this Voodoo Blue 918 Spyder might be just the ticket. According to its seller, DDW Partners Auto Sales in Scottsdale, AZ, the car is the only one made in this eye-catching color, and it has just 695 miles on the odometer. It's also had a clear bra paint protection applied to the entire vehicle, including some of its interior carbon fiber.
Sadly, it will cost you a whopping $1,550,000(USD) if you want it.