Brabus Crams 850 Horses into the S63 AMG Coupe
brabus | mercedes-benz | mercedes-benz s-class coupe | February 24, 2015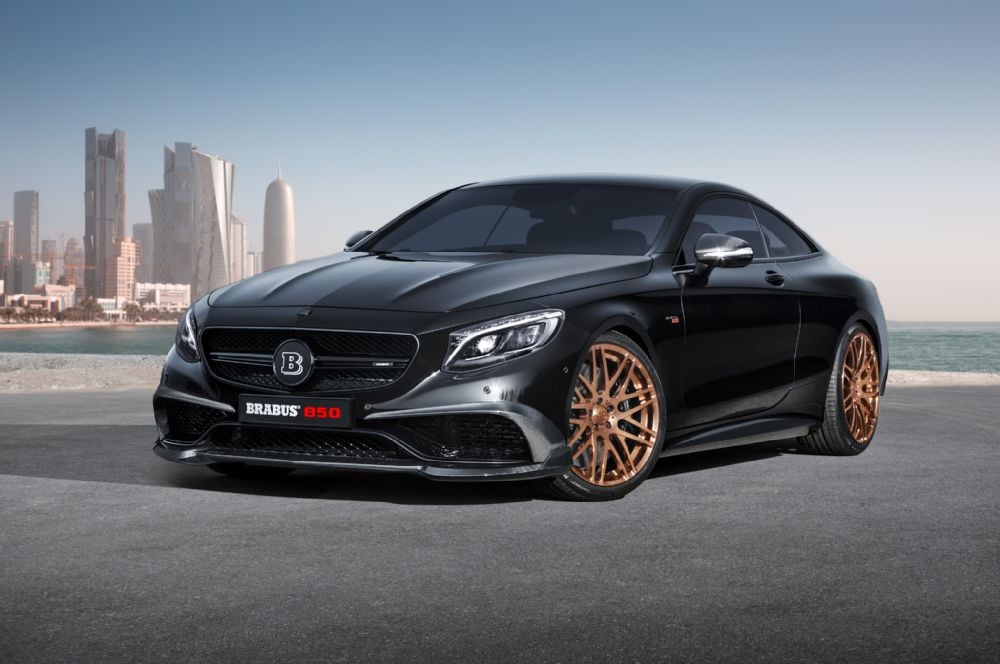 The 2015 Mercedes-Benz S63 AMG Coupe is a beautiful car that ships from the factory with a 577 horsepower engine. When you tell it to go, it goes like a scirocco (the wind, not the Volkswagen). Brabus is a company that has made a name for itself by taking "more power than anyone could possibly use in the real world" and saying "but wouldn't it be better with even more power?
Yup, the Brabus 850 6.0 Biturbo Coupe extracts 850 horses from the AMG powerplant, which ups the car's top speed to 217 mph. This makes it the fastest AWD coupe in the world. Brabus always likes to find a way for its newest car to be the fastest in the segment. Regardless, a coupe of this size that can hit 217 mph is impressive no matter what you compare it to.
To help drivers deal with all this power, the Brabus 850 also boasts a ton of suspension, aerodynamic, and chassis refinement. Of course, custom wheels and some custom upholstery are included.