Bugatti Has Sold its Last Veyron: La Finale
2015 geneva motor show | bugatti | Veyron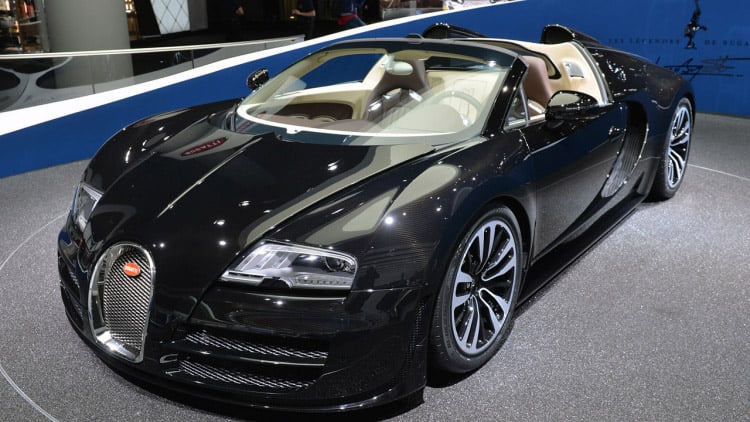 The Bugatti Veyron is one awesome car. It was built not so much for epic handling, but to own the top speed records, and own records it did. The car has a massive W16 engine with turbos and has reached speeds over 250mph. Given its pricetag, the Veyron was always planned to be a limited edition.
The last Veyron to be made has been sold to a buyer in the Middle East. Bugatti built 300 coupes and 150 roadsters. This car is the 450th to be made, making it the last of either model. It has been dubbed "La Finale,"  and the car will be on display at the upcoming 2015 Geneva Motor Show before it heads off to its new owner.
If you are somehow unfamiliar with the Veyron, the beast has a power output of 1200hp and 1106 lb-ft. of torque. It can reach 100km/h from a standstill in 2.5 seconds. The car also has a world record on the books for reaching 267.856mph, the fastest recorded speed in a production car.
I wonder what madness the next Bugatti will have under its hood.