Volvo Plans Second Wave of Polestars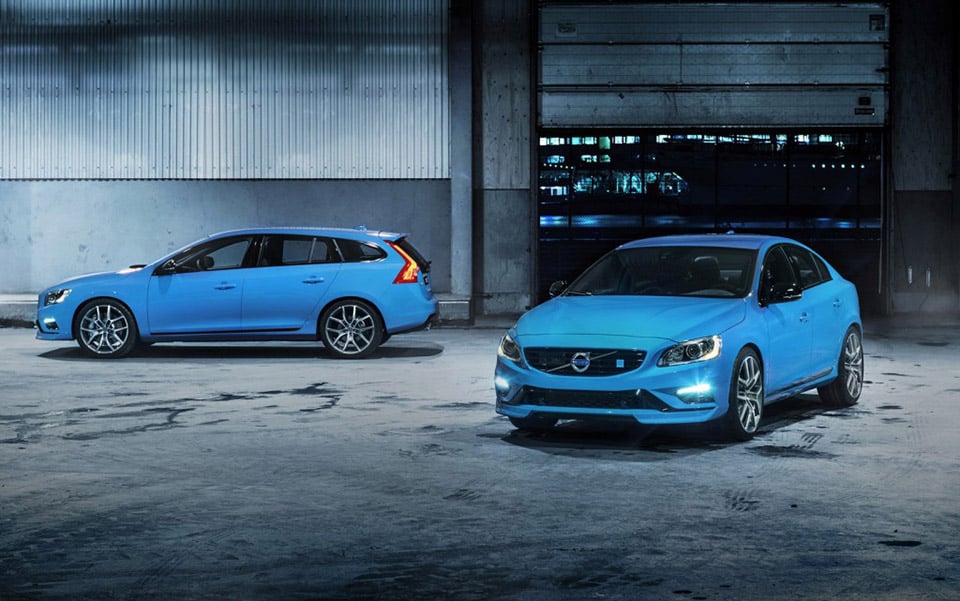 The Volvo S60 and V60 Polestars are some of the most delicious Swedes to ever lay rubber to pavement, and Volvo has just announced a second run of production for the racing-tuned sedan and wagon. For 2016, Volvo will build another 750 cars in total for both models, giving hope to those who failed to cough up the $60K or get in line fast enough before Volvo ran out of the goods.
Like the first run, the both Polestars will be powered by a 3.0-liter turbo straight-six engine with 345 horses and a big 369 lb-ft of torque. Both will do 60 in under five seconds and reach a governed top speed of 155 mph. The cars also benefit in the handling department with Öhlins shocks, a carbon-reinforced strut brace, and stiffer springs – along with grip-happy Michelin Pilot Super Sport tires mounted on fat 20-inch alloy wheels and biting Brembo brakes at all four corners. Now comes the part where you check your bank account for available funds. It'll be worth it to have one of the coolest cars on the planet, especially if you get it in blue.