Audi Prologue Avant Shooting Brake Concept is a 455hp Hybrid
audi | concept | hybrid | shooting brake | February 25, 2015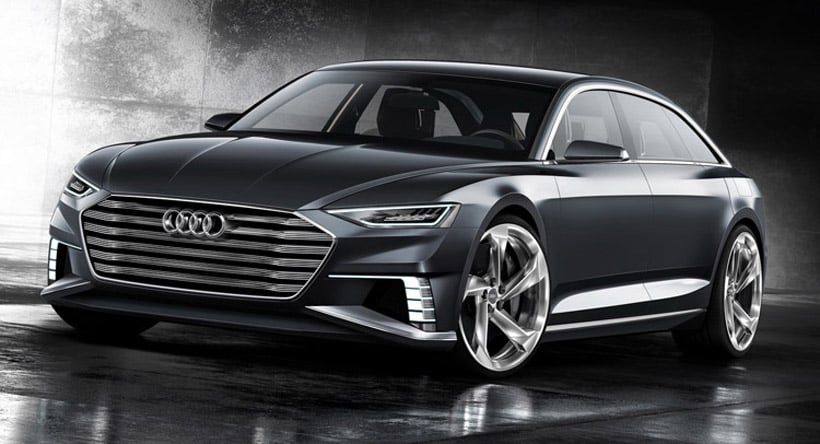 Way back in the day, my aunt had a station wagon and the only cool thing about it was this seat in the very back of the car that faced the wrong way so we looked out the back of the car. I thought that was epic, but never thought that car – or wagons in general were cool, what with the wood paneling and such. Today I have a very different opinion. I am very fond of cars like the hatch version of the WRX and the Cadillac CTS-V wagon.
Audi has just unveiled a new concept car that is a shooting brake or station wagon as we would have called it back in the day. The concept car is called the Audi Prologue Avant and it is a hybrid with the drivetrain from an Audi Q7 e-tron pushing things along. The combustion engine is a 3.0 TDI diesel engine mated with an electric motor.
Together the diesel engine and electric motor make 455 hp and 553.2 lb-ft of torque. I love how Audi includes that .2 lb-ft. The concept would reach 62 mph in 5.1 seconds according to Audi. The Avant has Quattro AWD and all wheel steering as well. The beast is 16.8 feet long and looks really, really sexy.