Toyota Mirai Fuel Cell Vehicle Enters Production
car | fuel cell | technology | toyota | February 28, 2015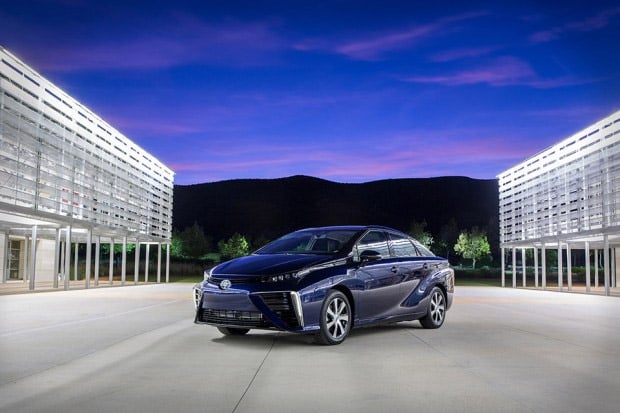 One of the alternative fuel vehicle types that several automakers have been working on for a while are fuel cell powered vehicles. The big drawback to a fuel cell vehicle for now is that fueling stations for those needing hydrogen are rare.
We talked about the Toyota Mirai fuel cell car late last year when it was confirmed for production. Toyota has now confirmed that the Mirai is entering mass production. Like all fuel cell vehicles, the only thing that comes out of the exhaust pipe of the car is water, so it will qualify as a true "zero-emission" car.
Interestingly, the fuel cells for the Mirai will be made in the same place where Toyota once built the Lexus LFA. For now, the assembly team will have just 13 people and they will produce three cars daily. The car will sell for 7.24 million yen in Japan, which is about $60,000 in the US. There's no word at this time on when or if the car will come to the U.S.