The Bentley EXP 10 SPEED 6 Is All Racing DNA
2015 geneva motor show | bentley | bentley exp 10 speed 6 | March 2, 2015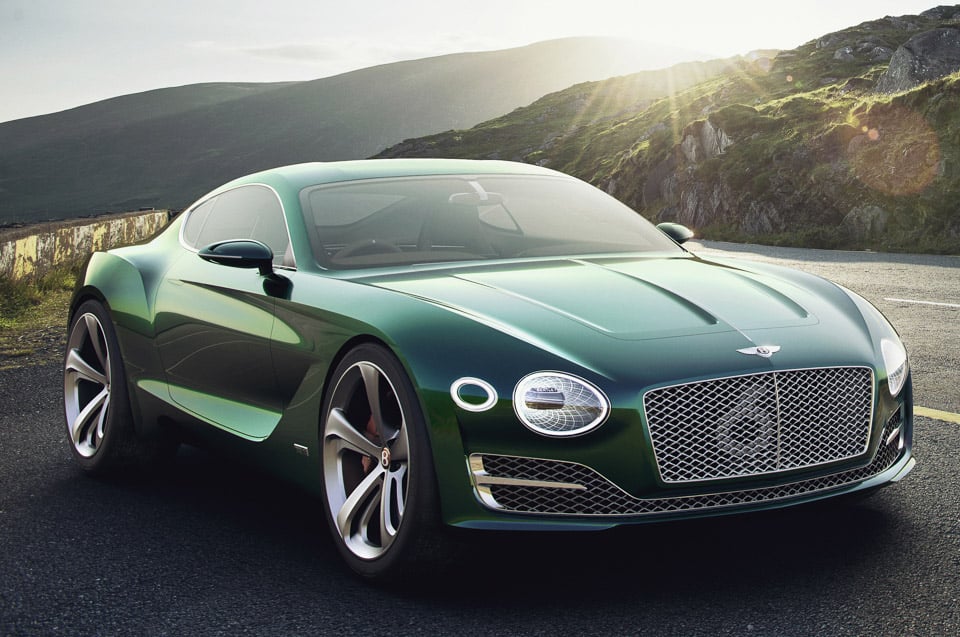 When you say "Bentley" people tend to think of big cars that the queen sits in the back of and celebrities in Conti GTs. What it's easy to forget is that Bentley got started as a proper racing company. It's the '20s and '30s equivalent of McLaren. The primary difference is modern day McLaren drivers aren't also competitive fencers, bear wrestlers, fighter pilots, sailors, pro cricket players, boxers, and the like. The Bentley Boys were basically all hilarious stereotypes of early 20th century masculinity, and it was awesome.
I see this concept, the EXP 10 SPEED 6, as an homage to both the Bentley Boys and to Caps Lock. In general, it looks like a Continental GT had a tryst with a Jaguar F-Type and gave birth to a beautifully proportioned, classic English sports car. This needs to be a production car. Let the Continental GT settle into its rightful niche as the king of the rivieras of the world and give the EXP 10 SPEED 6 a shot at the country club race tracks and at Le Mans.
The metallic update to British Racing Green and wild headlights also certainly add to the coupe's attitude, and the interior is a perfect blend of the usual Bentley suspects (leather, leather, quilted leather, and more leather) and some sportier materials and modern design that we have yet to see in a modern Bentley. It almost has a bit of the same vibe as a Spyker, and that is a very, very good thing.