Diesel Jeep Wrangler Rocks Star Heads to Geneva
2015 geneva motor show | diesel | jeep | wrangler | March 2, 2015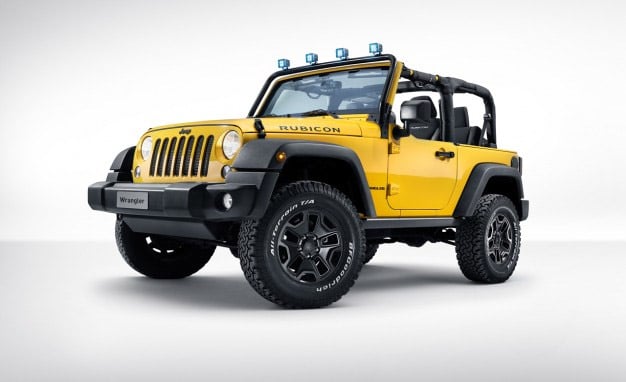 The Jeep Wrangler in these photos looks a lot like any other Wrangler Rubicon you might run across cruising around your town. It has the soft top and half doors that most of these popular SUVs come with. What's different about this particular Jeep Wrangler is what's under the hood.
For the 2015 Jeep Wrangler Rubicon MOPAR Rocks Star Edition, has crammed a 2.8L turbo-diesel four-cylinder under the hood. Sadly, U.S. fans of the Wrangler hoping for this version to end up in the States, this particular engine isn't currently offered Stateside.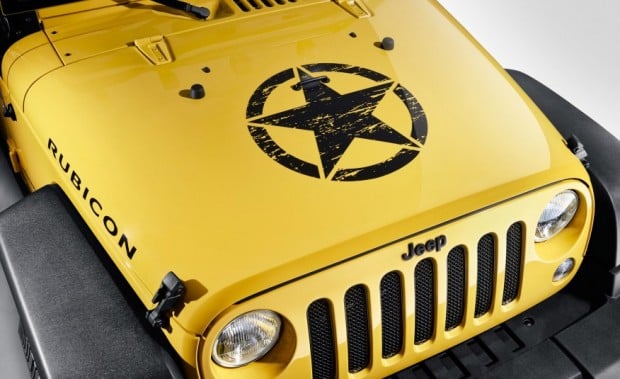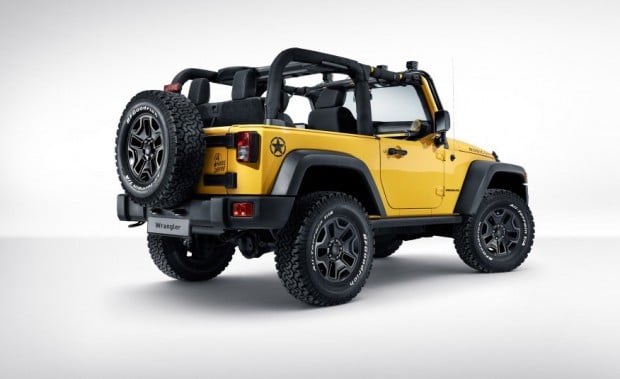 I happen to think a diesel engine with lots of torque would be perfect for the Wrangler. Perhaps one day we will get one of these in the States with a diesel. Would you buy a diesel Wrangler?