2016 Koenigsegg Regera Rocks 1500hp, Single-Speed Trans
2015 geneva motor show | hybrid | hypercar | koenigsegg | March 3, 2015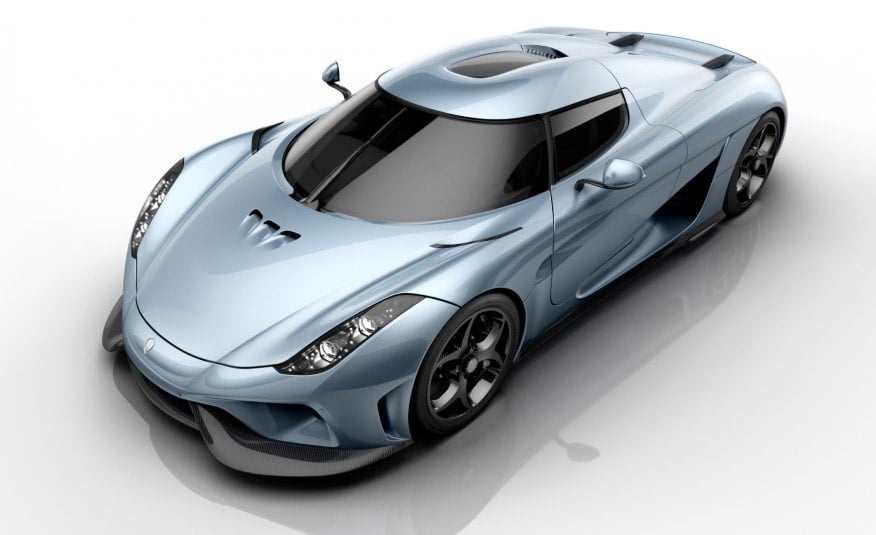 This has to be the best Geneva Motor Show in a long time, with so many new exotic sports cars being unveiled. One of my favorite cars to be unveiled is the 2016 Koenigsegg Regera.
The car has some serious power under the hood to the tune of 1500 horsepower. In fact, it has about 1800 theoretical horsepower, but the system manages the power to ensure the car doesn't tear itself apart, and can actually be controlled. In an automotive world that seems obsessed with more forward gears, Koenigsegg puts a single speed transmission in the Regera. With no shifting, this thing should accelerate like mad.
That all said, the car looks a bit underwhelming on the outside, at least in the pale blue color in the images here. It needs a bonkers spoiler on the back like the Agera that stays up all the time.
Koenigsegg claims a top speed of 249 mph thanks to the 5.0L V8 with twin turbos paired with three electric motors. This thing is a plug in hybrid for cripes sake. The car is said to reach a speed of 249 mph in less than 20 seconds. That is just insane. Only 80 of these cars will be produced at a price of $1.8 million (USD).