The Morgan Aero 8 Is Back!
2015 geneva motor show | morgan | morgan aero 8 | March 4, 2015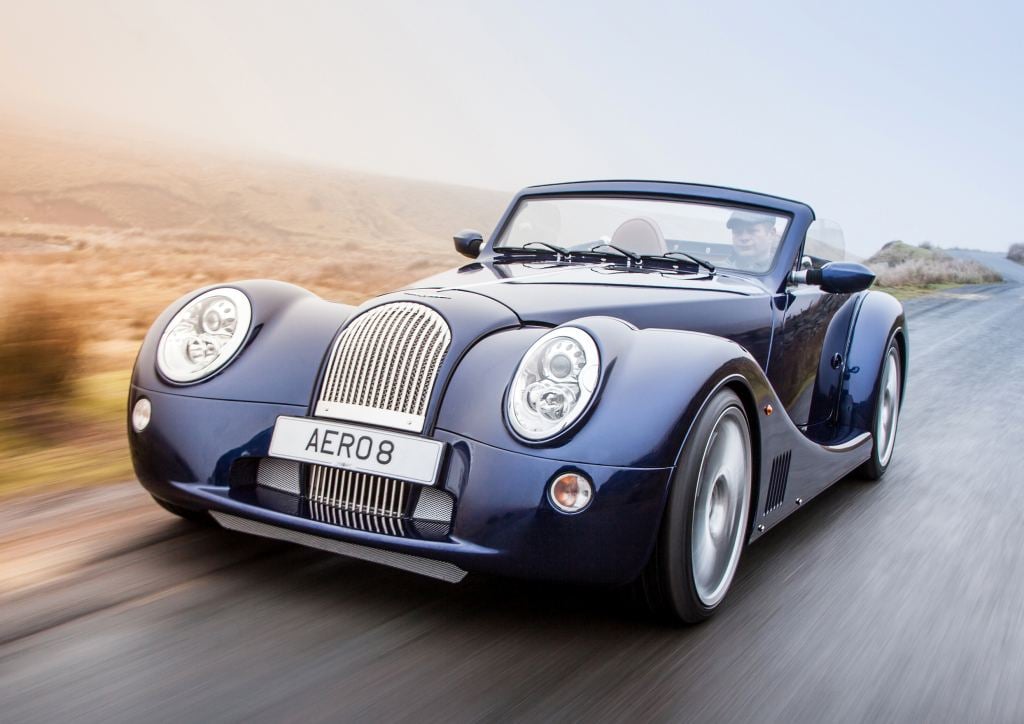 I love Morgan. In a world where the constant ebb and flow of trend leaves many cars looking quite similar to one another, Morgan got fed up with all of it and just stopped designing new cars back in the '30s. Or maybe the designer died and nobody ever bothered to hire a new one. Either way, it's awesome. They're like those fun reproduction cars that always have an LS-series engine and are made by three guys in LA, but they come from the actual company that made the original one. The authenticity and history is all there.
Now one of the company's most loved models, the Aero 8, is returning. It's powered by a BMW V8 (as is right and proper for a modern Morgan) that produces 367 horsepower. Better yet, the new Aero 8 comes with double wishbone suspension in all four corners, a folding soft top that actually stows behind the seats, and optional (and sexy) hard top, A/C that works properly, and an LSD from BMW. It's the perfect car for convincing people that you're a time traveler and then speeding away before they ask you any difficult questions about the past.