Nomadic Wants to Extend EV Range with a Tiny Trailer
technology | March 4, 2015
While Tesla seems to have licked the problem of limited range by going with a large sedan for its Model S, other electric car makers have opted for smaller, lighter vehicles, but that also means they can't go as far. Cars like the BMW i3 and Nissan Leaf are very thrifty and eco-conscious, but being limited to an under 100 mile driving range is kind of a pain.
Now a German company called Nomadic has a novel idea for adding range to small electric cars – a trailer that rides behind carrying a supplemental power source. The currently proposed design for the Nomad includes up to an 85 kWH battery pack, coincidentally the same amount of juice the aforementioned Tesla Model S packs, and providing small EVs with over 370 miles of added range.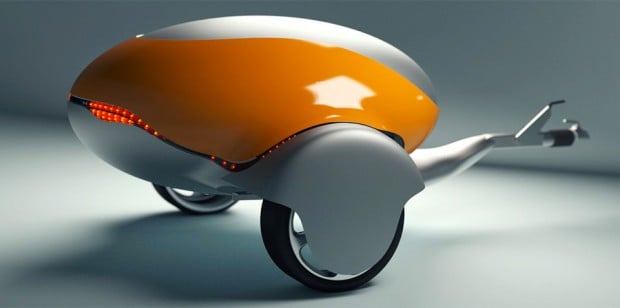 I'm not sure there's any way to actively recharge most pure electrics while in motion, the idea of being able to juice back up anywhere you go does have a certain appeal, and might make taking a pure electric on a road trip a more viable option. In addition, Nomadic says the pack could act as a backup power source for your home in the event of a power outage.
The company has recently finished building its first prototype, though it looks quite a bit more bulky than the proposed design. But that's not unusual for a prototype to look ugly.
That all said, you could always just bring along a generator.