Ford Focus RS Getting Launch Control & Drift Mode
car | focus rs | ford | March 5, 2015
I'm quite enamored of the new Ford Focus RS. I could totally see myself owning one, assuming they aren't priced stupidly. In the low to mid-$30,000 range I am all in. Push it to the upper $30,000s and I'll stick with a WRX, thanks. The Focus RS has already gone official with all the pics and power details.
Ford is now touting a couple features that it didn't make much noise about initially. Those features are the launch control and a special drift mode. The car has four driving modes that are user selectable including normal, sport, track, and drift.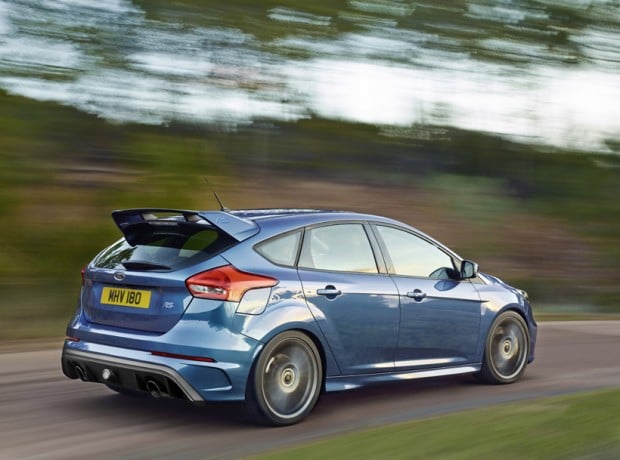 In drift mode, the car sends more torque to the rear wheels making it easy to get it to go sideways, with all the sliding, oversteer action you want in a parking lot or the drift track. This is good news, it's hard to drift an AWD car otherwise. Launch control does just what you think; it tweaks everything in the car for the fastest launch possible.