Next Generation Land Rover Defender: USA Bound?
land rover | land rover defender | pick up trucks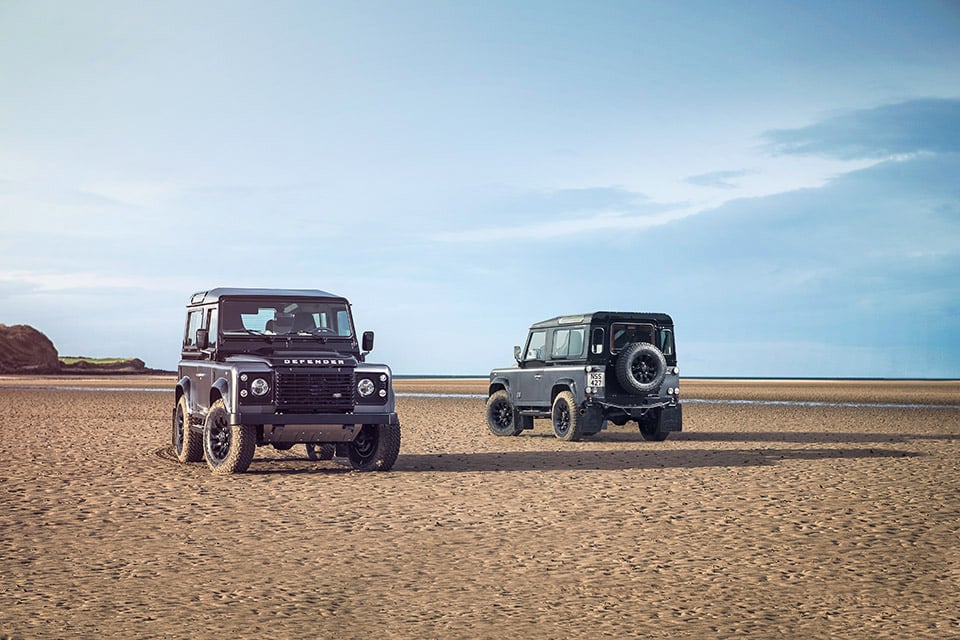 In a dream world, what off-roader would you want to see come to the USA the most? If you're normal, you're thinking "LAND ROVER DEFENDER!" If you're extra awesome, you're thinking "Bowler EXR-S," but let's take things one step at a time. Well, there's no news yet of an EXR-S in the USA, but Automobile is reporting that a new Defender will show up in 2018, and it will indeed be on sale in the USA. The G-Wagen is about to have some serious competition.
Better yet, it's said that the new Defender will come in no less than five body styles: a two-door short wheelbase with a metal roof, a two-door soft top SWB, a four-door long wheelbase with a metal top, a two-door SWB pick up, and a four-door LWB pick-up. Yeah; we're getting a freaking Land Rover Defender Pick-Up truck in just three short years. That's enough time to save up for one, and I'm excited.