Cadillac CT6 Saves 200 Pounds with Aluminum
2015 new york auto show | aluminum | cadillac | car | March 16, 2015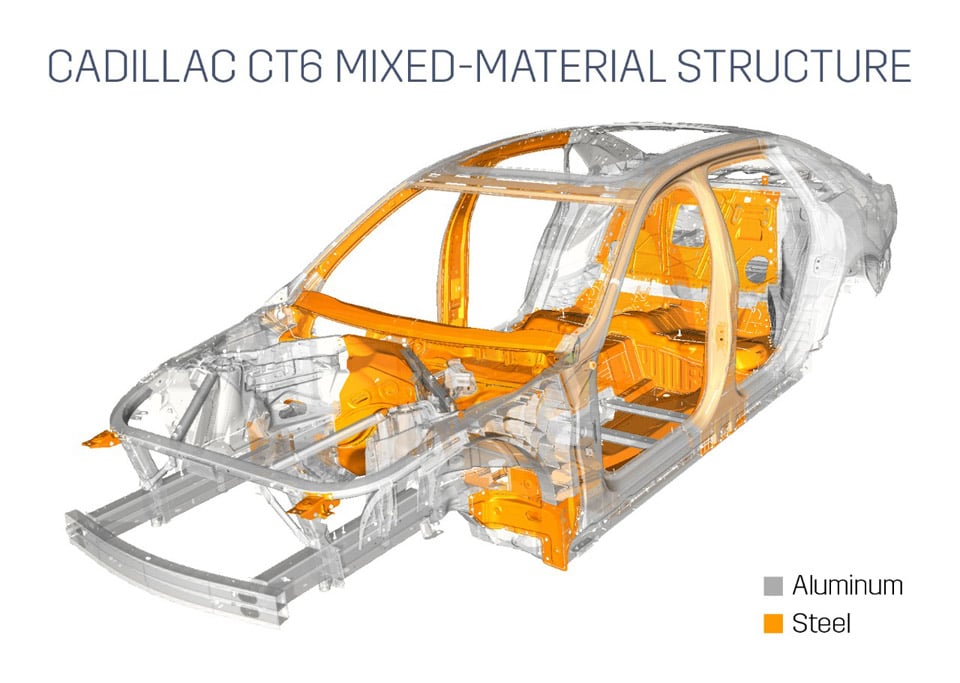 Cadillac has offered up some official details on the new CT6 sedan that will sit at the top of the Cadillac line. Caddy is using lots of aluminum in the design of the car to help the vehicle shed weight compared to an all-steel construction. This is exactly what Ford did with extensive use of aluminum in its F-150 truck helping that vehicle shed about 700 pounds.
Caddy isn't saving as much weight on the CT6 as Ford did from the F-150, but the CT6 does lose about 200 pounds compared to conventional steel construction thanks to the use of aluminum. The structure of the car also uses 13 other materials that are tailored to individual areas of the car for strength and performance.
Reducing weight is a big deal for cars and trucks, the less weight, the better performance and fuel efficiency can be. Fuel efficiency in particular improves because automakers can use smaller engines and still get the performance a larger engine required before. The new CT6 will debut at the 2015 New York International Auto show on March 31.