BMW Z4 Racer Gets Awesome Tribute Livery
bmw | livery | racecar | March 17, 2015
---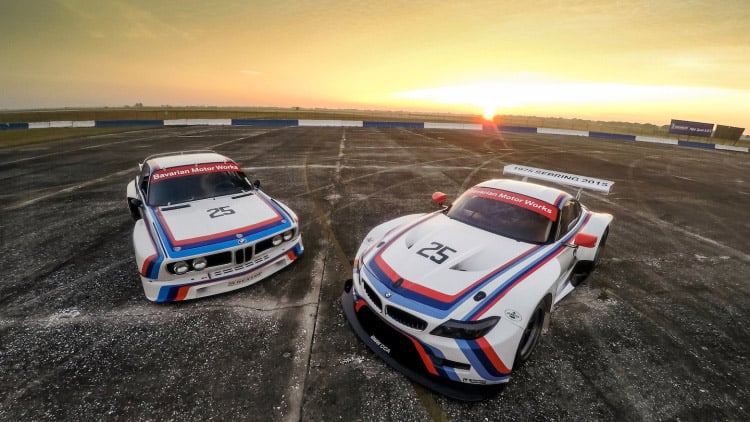 I have a thing for racing cars. I love how every aspect of them is optimized to perform a function. Many of the cars come out looking very sexy, but that is a happy byproduct of a design intended to cover fat tires and create down force.
Other than all the spats and wings on a racing car, something else that makes them look very cool is the livery. Some racers get boring liveries, then there are some that are iconic and look fantastic such as the Martini livery. I think BMW has one of those iconic liveries and this sweet Z4 racer gets a tribute livery that is one of the coolest I have ever seen and is a throwback to the BMW 3.0 CSL racer of 1975.
The car is mostly white with lots of blue and red stripes everywhere. The car is the BMW Z4 GTLM and it was unveiled this weekend and will race in the 12-hour Sebring endurance race this year.