Hyundai May Make Pickups Based on Santa Cruz Concept Reaction
cars | concept | hyundai | pickup | truck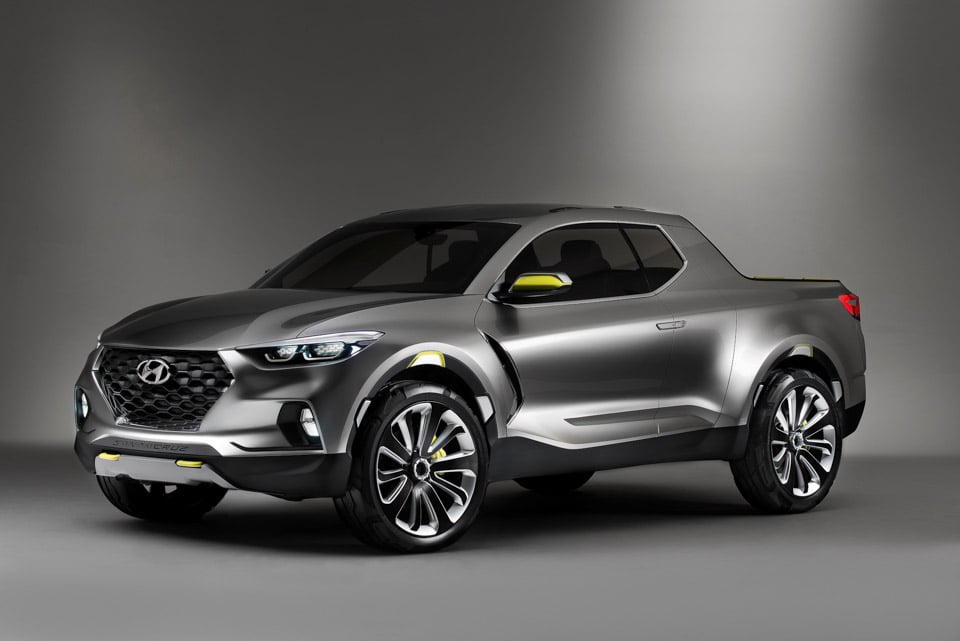 Many of the concept cars that we see at auto shows around the world will never come to market. The few that do come to market are usually watered down versions of the concept car awesome we loved. The latest concept car that may see production is that cool Hyundai Santa Cruz truck concept that we talked about back in January.
This thing is more Chevy Avalanche or Subaru Brat than Ford F150. It has the front end of a car and a small cargo box out back for hauling things. After the concept made the show rounds and received positive feedback from people and press, Hyundai is now thinking about making small trucks for consumers. The company already has lots of experience making big trucks for industry, but this is a completely different animal.
This news comes from Hyundai R&D director Park Byung-cheol. Unfortunately, what the executive said was that Hyundai was considering producing pickup trucks and didn't come out and say the Santa Cruz specifically. It would be really dumb to have a concept vehicle that people liked and then ditch its quirky style in favor of a traditional truck. The exec also added that there were hurdles to production Hyundai would have to overcome. Exactly what those hurdles are we don't know.