2015 Saleen 302 Black Label Mustang Rocks 730hp
for | mustang | saleen | March 23, 2015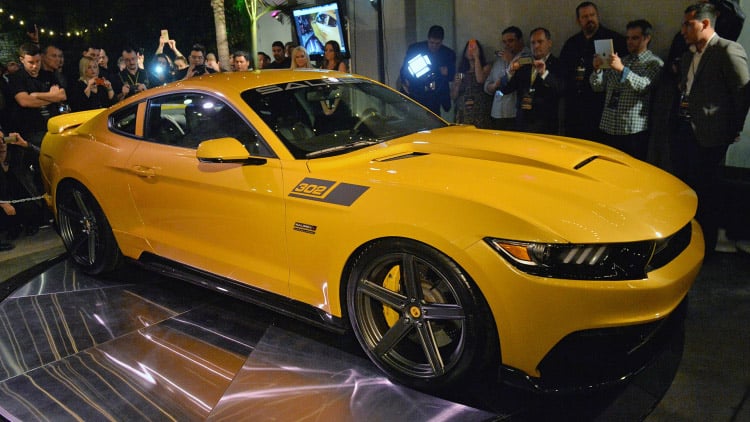 Saleen has been producing souped up Mustangs for decades and they are some of the most desirable of all customized 'stangs. Saleen is massaging the new 2015 Mustang for better looks and performance and is doing so with three levels. Those levels include the White Label, Yellow Label, and the Black Label.
The top of the line Black Label has now gone official with Saleen announcing that the car packs a 730hp supercharged V8 under the hood. The blown V8 produces 600 lb-ft of torque from the 5.0L V8 engine Ford puts under the hood.
The car also promises more downforce with a body kit featuring a design that makes the car an inch longer in the front and two inches longer in the back. The car also gets 20-inch wheels with 275 tires. That is far from enough tire for a car with this much power. This Black Label Saleen will set you back $73,214(USD). I'd rather have the Shelby GT350, personally.