Lincoln Shows Continental Concept, Production in 2016
2015 new york auto show | car | lincoln | March 30, 2015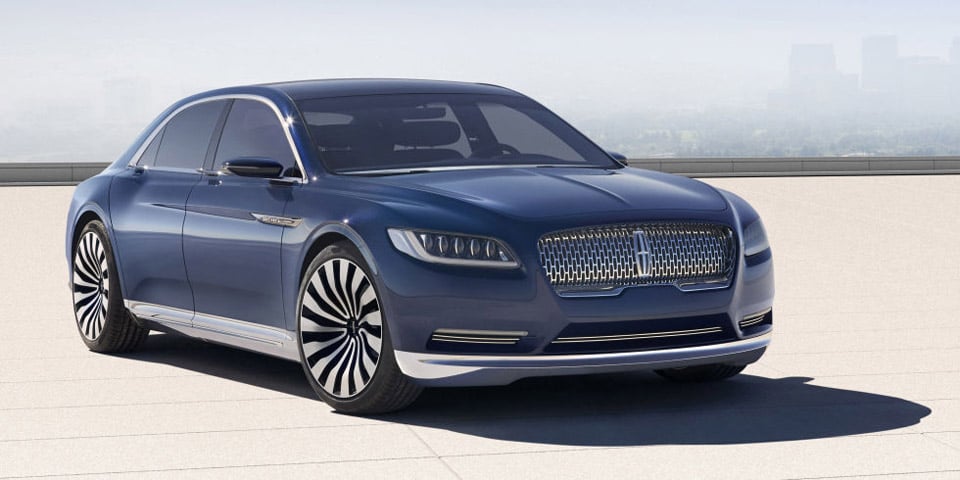 It seemed like half the old people in Texas owned a Lincoln Continental back in the day. The massive land boats were everywhere. That car was eventually discontinued and has been absent from the market for over a decade now.
Starting in 2016, Lincoln will bring what may well be its most famous nameplate back to market. A concept version of the Lincoln Continental is being shown off at the 2015 New York Auto Show and the car is dead sexy. It's clearly a car more for being driven in than driving with a four-seater configuration.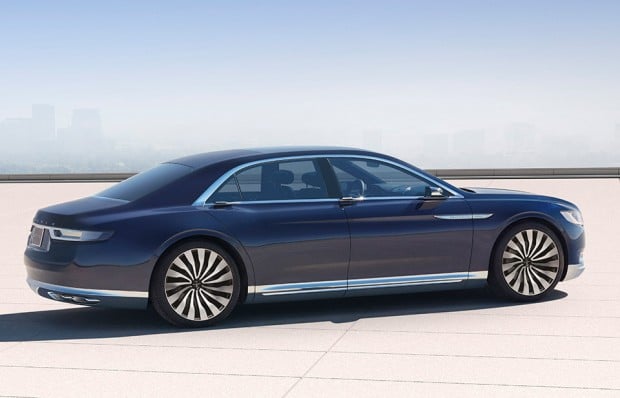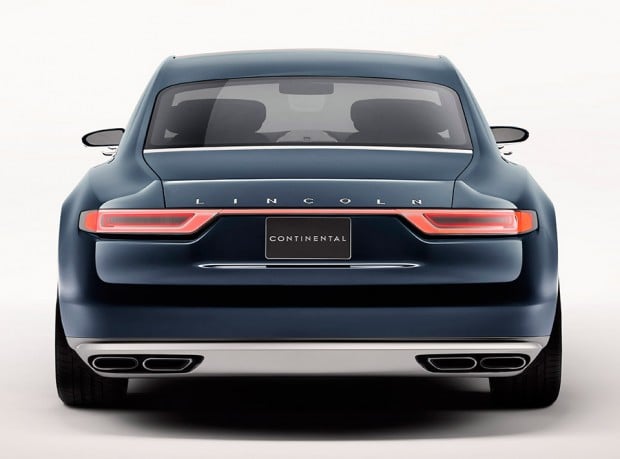 Inside, the car has a console between the rear sets, making the back fit only for two. Those two people will get their own TV screen and some very comfortable looking seats that can fully recline. The car even has custom removable briefcases built into the back of the seats. Speaking of seats, they even massage as you drive, and the right rear passenger can control the front right seat to increase legroom.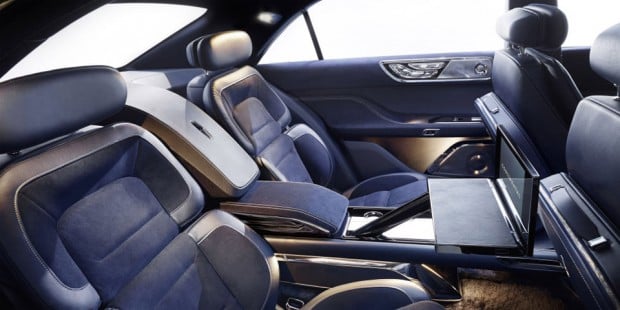 Power will come from a 3.0L EcoBoost engine. There is no word on pricing or exact availability at this time, or what will be different in the production version compared to the concept.