What It's Like to Build a Lambo Engine
lamborghini | lamborghini aventador | March 30, 2015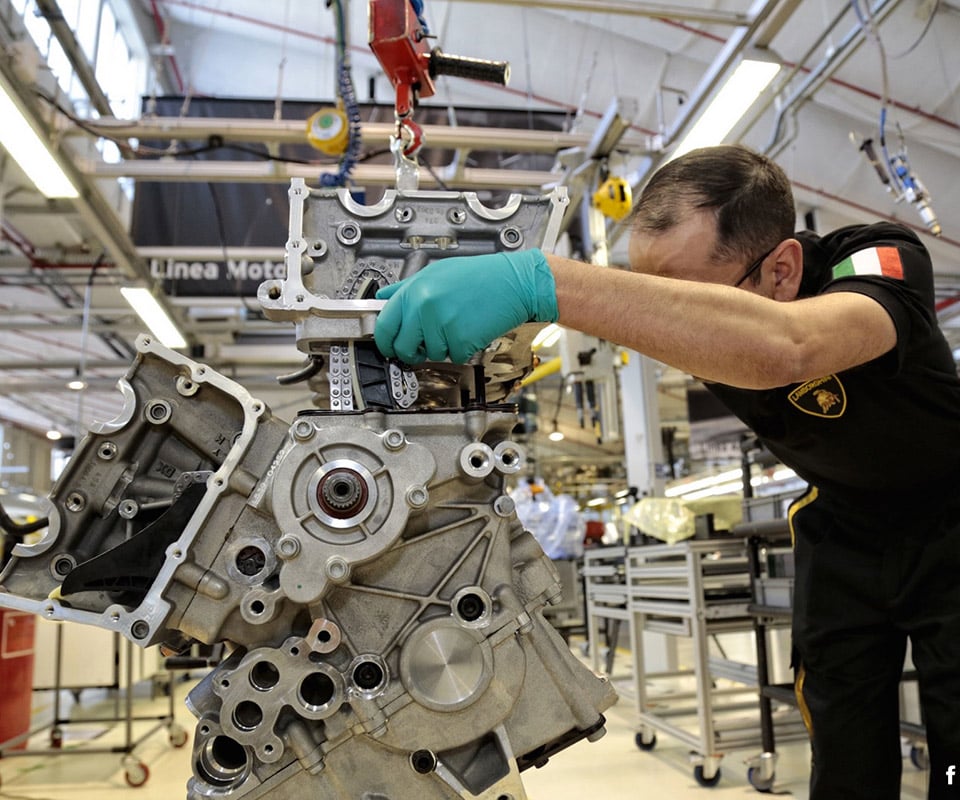 You have a job. I have a job. It's not like Giuseppe Marescalchi's job. He builds Lamborghini engines by hand.
Giuseppe has been working at the automaker since 1982. He's seen a thing or two. He's lasted through four owners. Kind of like the SNL skit with Christopher Walken as top music producer Bruce Dickinson, Giuseppe puts his pants on one leg at a time. But after his pants are on, he produces five 6.5-liter V12s per day. Every engine cranks over 700 horsepower; the top ones kick out 718 hp. Probably enough for your daily driver, right?
Lambo was kind enough to let a writer from Car & Driver to jump on the assembly line and try his hand. Adding in the hydraulic lifters, valves, and springs, bolting the heads to block. There's a clock to keep, so the monitors move the journalist along. Wires. Direct fuel-injection. A couple more tweaks and the engine is done.
I'm sure he had some good guidance, but when I buy a Lambo, hope it's not the one this writer made. I'll go with Giuseppe.