2016 Mazda MX-5 Starting at $24,915
car | mazda | miata | mx-5 | roadster | April 1, 2015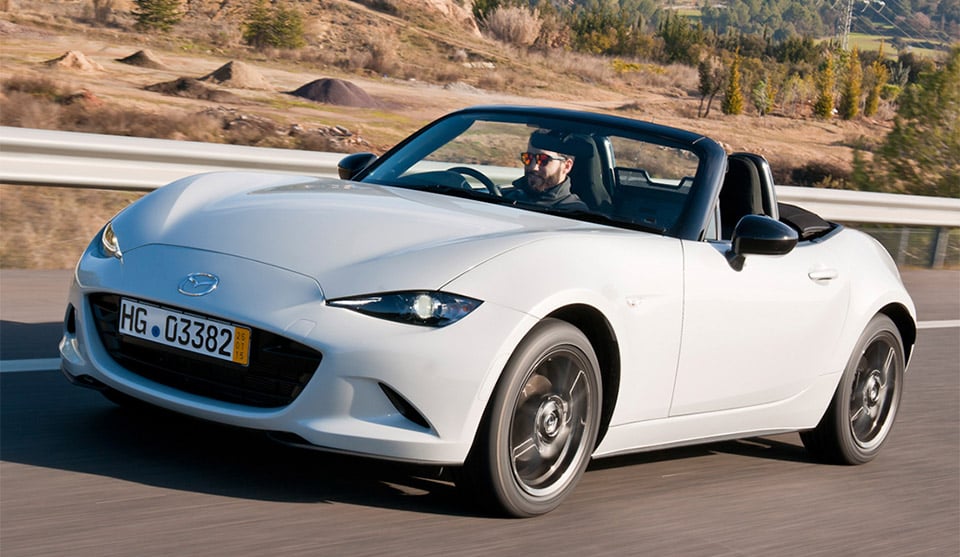 One of the only things that we have been waiting to learn about the all-new 2016 Mazda MX-5 was the price. Pricing information has finally been unveiled and the car will start at a very reasonably price putting it well within reach of most buyers.
While the 2016 MX-5 is affordable, it still gets a price bump of $1,000 compared to the entry level Sport version in 2015. The cheapest MX-5 you can get in 2016 will start at $24,915(USD). For that much scratch you get a six-speed manual, which replaces the base 5-speed manual from last year. Destination will add another $820 to the bottom line.
Mazda will offer the 2016 MX-5 in three trim levels including the Sport, Club, and Grand Touring just as it was offered in the past. We don't have starting prices for the other trim levels, odds are we are talking a bump of a couple grand for each step you take up the ladder.