Porsche Boxster Spyder is the Most Powerful Ever
2015 new york auto show | boxster | car | porsche | spyder | April 1, 2015
---
I've never been a huge fan of the Boxster. I'm not really a convertible guy and when the Cayman came out, I all but forgot about the Boxster. I do like the latest Boxster models though, they look very good, and the new Boxster Spyder that Porsche has just unveiled looks like something I could drive the crap out of.
The car is making its debut at the 2015 New York International Auto Show and is offered with a manual transmission only. If you need a flappy paddle gearbox, you need a lesser model. The car has firmer sports suspension and rides 20mm lower than other Boxster models. It also gets the brakes off a 911 Carrera S.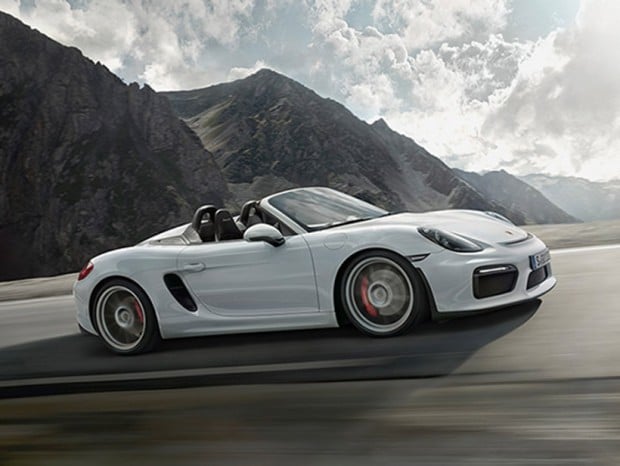 Power comes from a flat-six displacing 3.8L and making 375hp. That makes this the most powerful Boxster to date. The car can reach 60mph in 4.3 seconds and has a top speed of 180mph. The design of the Spyder is a throwback to the 718 Spyder from the '60s and it looks fantastic. AC and a radio are no cost options, but aren't included as standard for driving purists. The MSRP for the Boxster Spyder is $82,100(USD) and the car will land in October.