All-new 2016 Chevy Malibu Actually Looks Good
car | chevy | gm | hybrid | malibu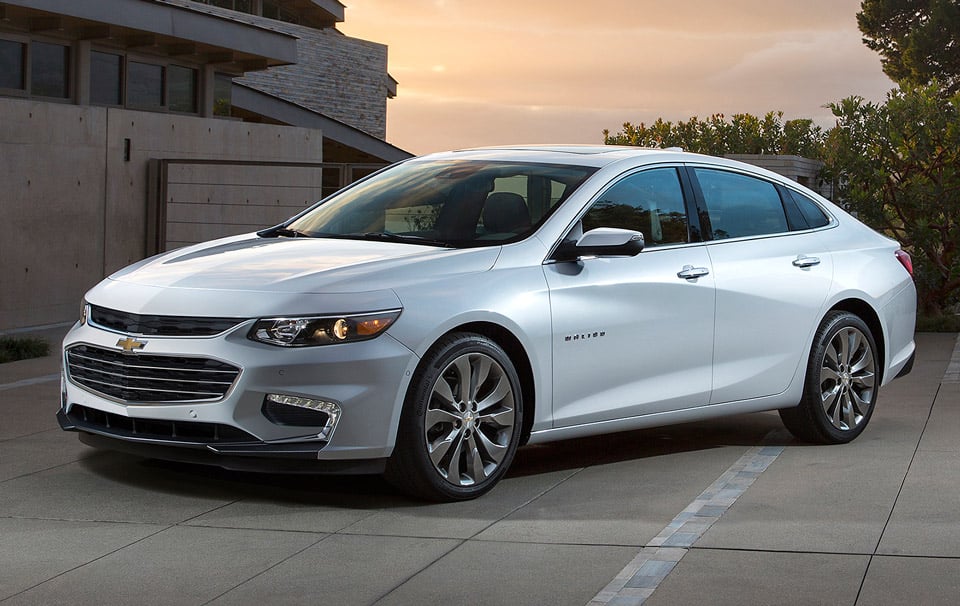 Traditionally, the Chevy Malibu wasn't a car you aspired to; it was a car you ended up with. You end up with one if your are old and like boring or you are on a trip and have to rent a car. The all-new 2016 Malibu that Chevy has just unveiled may change that and make the car something people actually want to own.
The new car is completely changed from the previous model and looks fantastic. It's longer and almost 300lbs. lighter than its predecessor and gets better fuel economy. The standard engine in the car is a 1.5L turbo four with 160hp. An optional 2.0L turbo is available with 250hp mated to an 8-speed transmission.
A Malibu Hybrid can also be had that uses tech from the Volt. The hybrid uses a 1.8L four with a two motor electric drive system for 182hp total. It's good for 47mpg combined and can travel up to 55mph on electricity alone. Pricing is unannounced at this time, but I would expect the new Malibu to start modestly and affordably.