Hyundai's RM15 Mid-Engined Veloster Looks Like Heaven
2015 new york auto show | hyundai | hyundai rm15 concept | hyundai veloster | April 3, 2015
I've always liked the Hyundai Veloster a lot. From the idea of it being the "attainable halo car" to the risky design decisions and perfect proportions it has tickled my fancy over and over again. The Turbo is nice, but what I really want to see is a more hardcore version.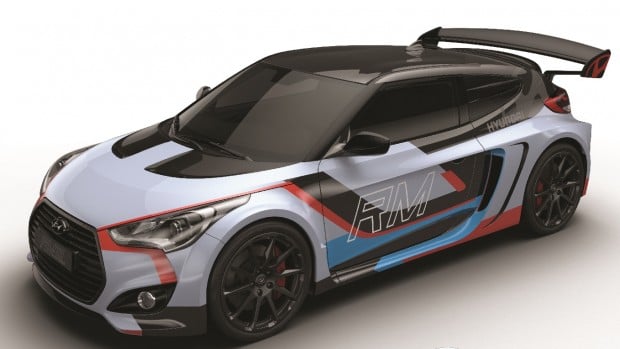 A 296 hp, rear-wheel-drive, mid-engined Veloster is certainly a more hardcore version. That's what the RM15 Concept is. It's powered by a 2.0L turbo I4 mounted just over and a little in front of the rear axle, and that gives this super Veloster a weigh balance of 43:57. 0-60 happens in a speedy 4.7 seconds.
It sounds like the kind of crazy concept car that makes everybody swoon and is then never heard from again, but what looked like a mid-engined Veloster mule was recently spotted. What if this is a real thing? Wouldn't that be hilarious/awesome?