1968: A Good Year for Music, Movies… And Saab
classics | saab | saab 95 | vintage | April 5, 2015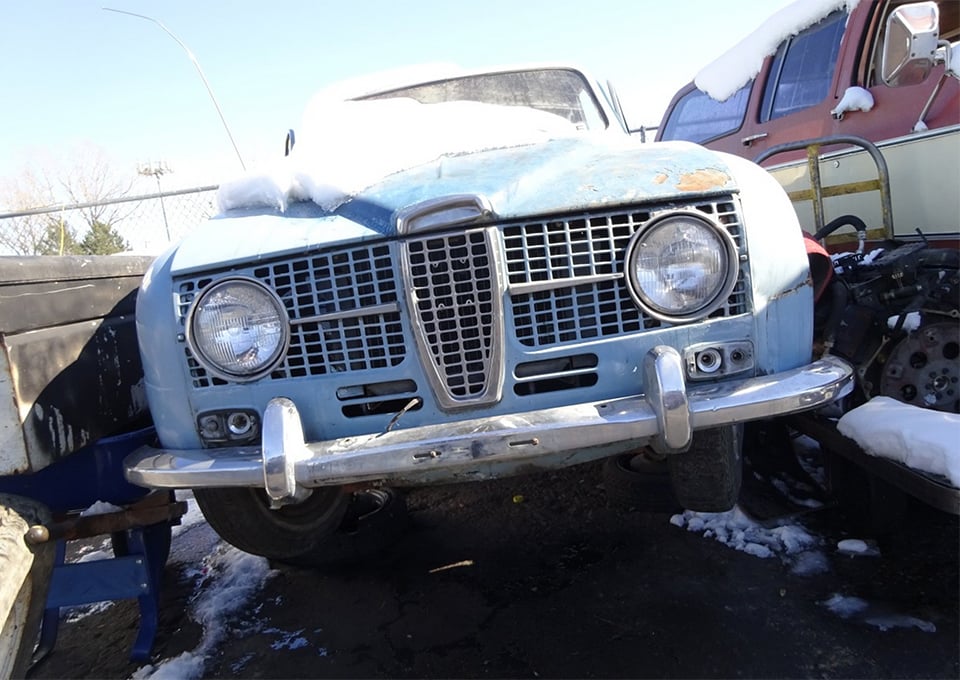 Being the year I made my debut on this planet, 1968 has always held a nostalgic fascination for me. Hey Jude, Sunshine of Your Love and Mrs. Robinson all hit the charts; Steve McQueen and his drool-worthy Mustang GT fastback starred on the silver screen in the all-time car classic Bullitt; and NBC cut away on the east coast from the Jets-Oakland game for the TV movie Heidi, infamously robbing many fans of a chance to see a near-miraculous two-touchdown, last-minute Raiders' comeback.
So I appreciate that our friends at The Truth About Cars chronicle a serendipitous Denver junkyard find from the twilight of the Sixties: a 1968 Saab 95 station wagon. The robin's egg blue Saab has definitely seen better days, but the period details still remain largely intact. Temperature gauge. Cold start instruction sticker. An undeniably cool grill treatment.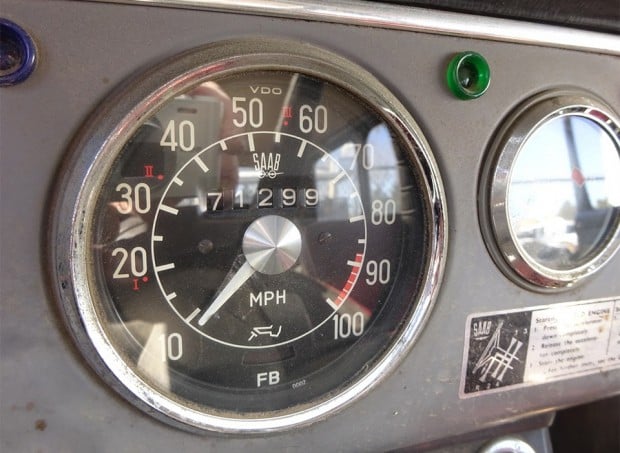 Even beat-up in a junkyard, vintage classics like this Saab 95 seem to get better with age. Not sure I can claim the same for myself.