McLaren Adds 570S to Configurator
car | configurator | mclaren | sports car | April 8, 2015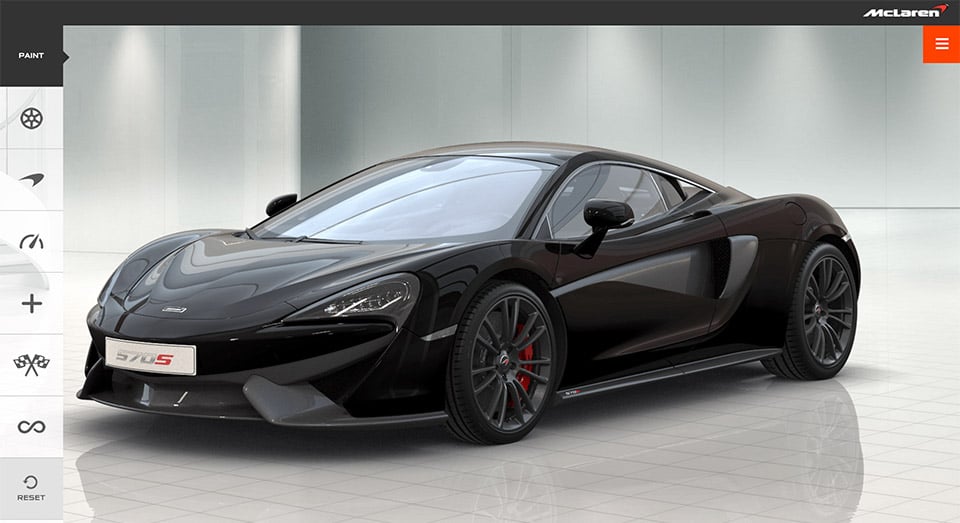 As close as most of us will ever come to having a McLaren as our own will be building one in the configurator online. You can hop over to McLaren's website right now and build your virtual dream car with the 570S having been recently added to the website.
If you missed the details on the McLaren 570S, it sits as the entry-level car in the McLaren line. Pricing starts at a bit over $184,000(USD), making it hardly entry-level by most standards.
With the online configurator you can see the car in 17 color options, six different brake caliper colors, and a bunch of carbon fiber options. You can also choose from a variety of choices for colors inside the car. I'm heading over now to create my own 570S, hit this link if you want to create your own.