Hennessey 2016 CTS-V to Produce 1000hp
cadillac | cts-V | hennessey | tuner | April 9, 2015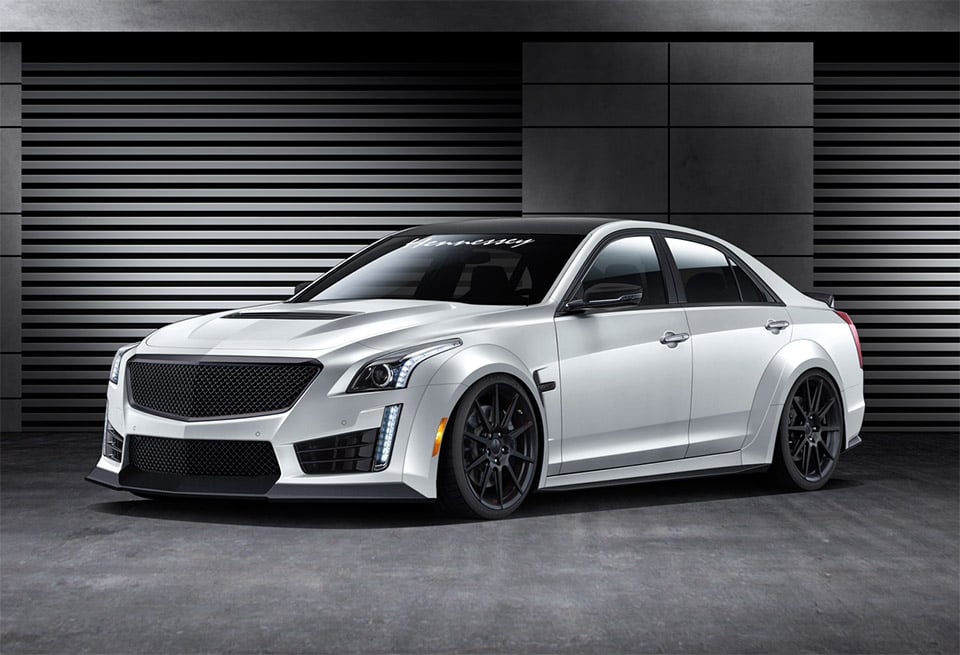 The 2016 CTS-V is already an impressive car right out of the factory producing 640hp. Along with that power, Cadillac is also giving buyers some serious luxury and comfort to boot. If that isn't enough power for you, you could take your CTS-V over to Hennessey and let them pour some of their special sauce on it.
Hennessey has announced that it will offer a 2016 Cadillac CTS-V packing 1000hp. There will be three packages for the CTS-V from Hennessey. The first package gives the blower on the engine a smaller pulley, new heads, custom cam, and an intercooler bringing output up 110hp.
The second package pumps that up to 800hp, but we aren't sure what changes get the extra 50hp over the entry-level package. Both of those packages come with a 3 year/36k mile warranty. The rip-snorting 1000hp package sheds the supercharger for twin turbos and gains, aluminum pistons, forged steel crank, upgraded cylinder heads, and a better fuel system, along with a 1-year/12k mile warranty. Hennessey currently believes they'll be able to hit an eye-popping 240 mph with the Twin-Turbo model.
We don't know how much they will cost, but you can bet the answer is a lot.