The Most Popular Vehicles by State Might Surprise You
data | infographic | April 15, 2015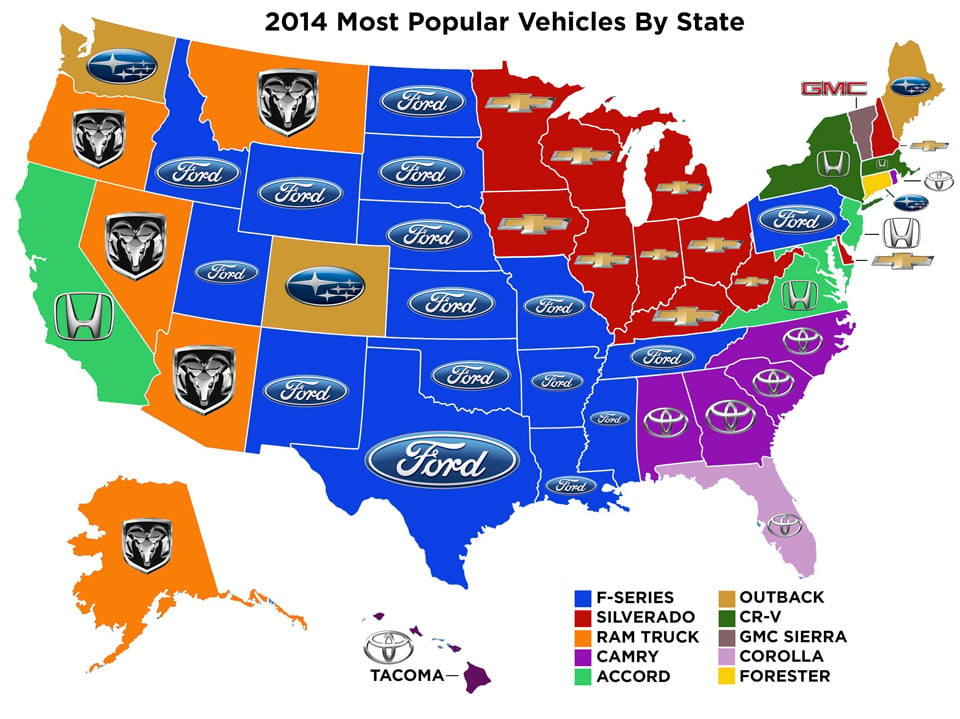 All you have to do is watch TV and you are bound to run into a car ad during your favorite show. Ford likes to brag that the F150 truck is the best selling vehicle in the US. That fact doesn't mean that the Ford truck is the most popular vehicle in all states though.
Yahoo! Autos recently compiled 2014 automotive sales data from IHS Automotive and turned it into the graphic you see above. You can probably guess that green loving states like California prefer more fuel miserly vehicles like the Honda Accord; in fact, that's the most popular vehicle in California. Some smaller brands like Subaru were able to pull out wins in some states.
Subarus are particularly well loved in colder weather states where snow is an issue such as Colorado, and Washington State. In those locations, the most popular vehicle was the Subaru Outback. One thing that's particularly surprising is that both New York and Massachusetts bought more Honda CR-Vs than any other car.
Check out the map and see which vehicle is the most popular in your state.