Brabus Startech: The Range Rover Avalanche
brabus | range rover | suv | truck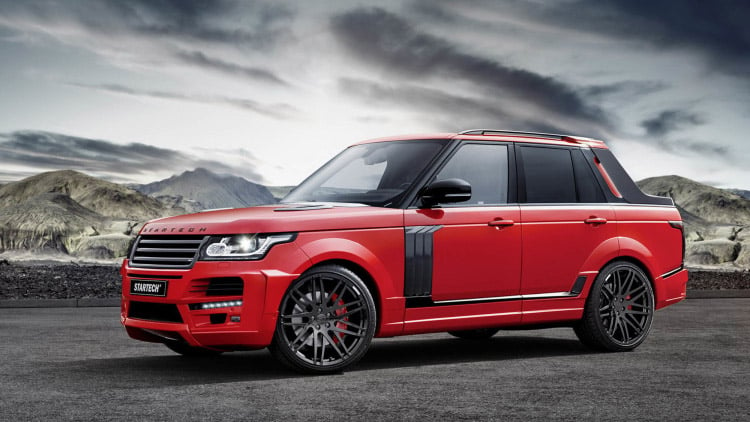 I'm not normally a fan of car/truck or truck/SUV mashups. I was never an El Camino fan and I don't really like the Chevy Avalanche. Brabus has taken a Range Rover and turned it into something awesome, and I really like it. The German customizers took a stock Range Rover SUV and gave it a tiny truck bed.
I mean the truck bed isn't usable at all, it's small and shallow. However, just look at this thing – it's beautiful. It's also got a massaged supercharged V8 producing 526hp and one of the coolest interiors I have seen in a long time, sporting quilted leather with red contrast stitching and carbon fiber trim.
The modifications also have one interesting side effect. Once the mods are done, the Brabus Startech is classified as a commercial vehicle not a luxury SUV that the Range Rover starts out, which should make it cheaper to import.