Cadillac Confirms CT6 Plug-in Hybrid
2015 shanghai auto show | cadillac | hybrid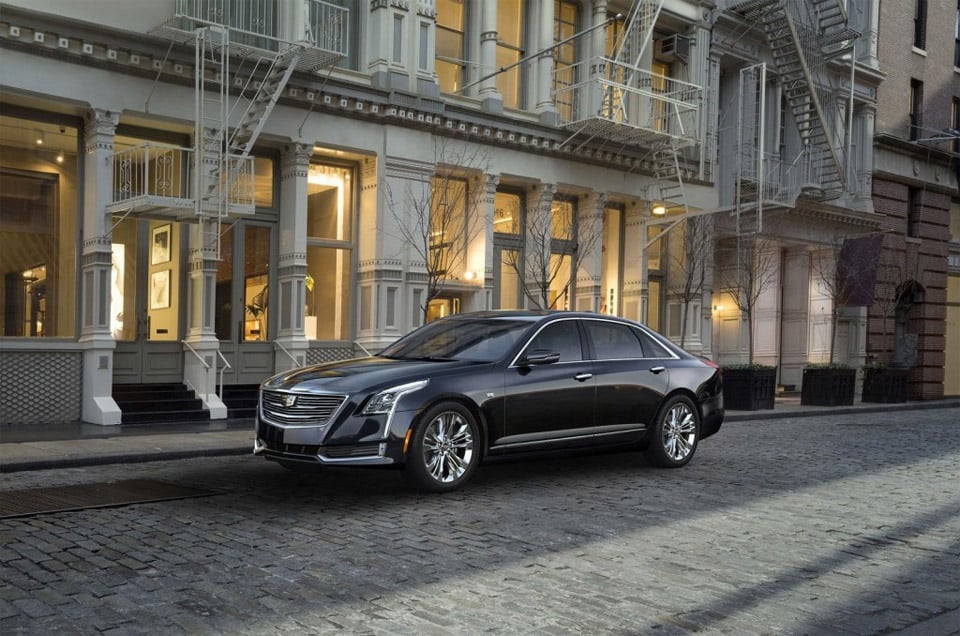 Cadillac is on hand at the 2015 Shanghai Auto Show and has officially confirmed the plug-in hybrid version of the Cadillac CT6 we talked about earlier this month. It is withholding some key details on the car, but giving up lots of other info in the process.
The hybrid CT6 is still a proper rear-wheel drive sedan, using a 2.0L turbo 4-cylinder engine with direct injection and variable valve timing combined with a pair of electric motors. The electric power is stored in an 18.4 kWh lithium-ion battery with 192 prismatic cells. All that gas and electric power adds up to 335hp and 432 lb-ft of torque. The final details on the car will be released closer to its US launch.
Two key items we don't know is how far the PHEV will travel on electricity alone and what the fuel efficiency of the CT6 PHEV will be. GM has only gone so far to say that the system is expected to "more than double" the fuel economy of the conventional gas-powered models.