Subaru FINALLY Confirms BRZ STI!
subaru | subaru brz | subaru brz sti | April 21, 2015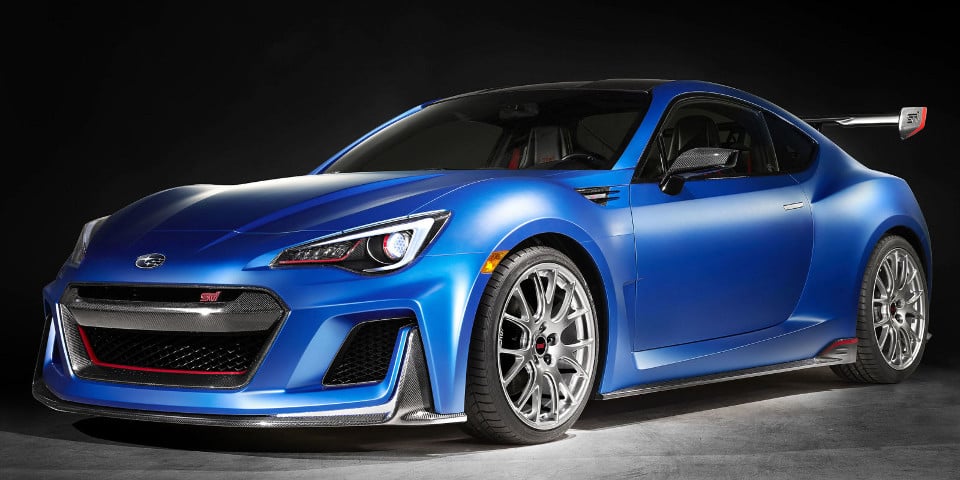 When we first saw the Subaru BRZ, we all said. "That's an awesome car, and such a great platform. The STI is going to be off the hook" (Because we're all aliens that learned English via Arrested Development and we think people actually say "off the hook.") Then we asked when it was coming. Subaru said it wasn't, and we all assumed that was to make sure sales of the BRZ were protected from the impending awesome of its big brother.
Then Subaru said "no" a few dozen more times, and we all sat at home and cried into our tentacles while watching Buster frolic in the ocean and knowing exactly what was coming next. It was a metaphor for our hopes and dreams. Now that we're finally all cried out, and we have Cosworth performance packages for the STI as an excellent consolation prize, Subaru has done a bootleg turn and confirmed a BRZ STI in "a couple years." Interestingly, the STI Concept we all recently drooled over featured a naturally-aspirated racing engine, and Subaru is still saying there won't be a turbo BRZ. How high can Subaru push that 2.0L boxer? 140 hp per liter is possible with modern tech, and that would probably be spectacular.
Also, I hope some of this badass switchgear shows up to liven up that dull cockpit.