Volvo Lounge Concept Ditches the Front Seat
2015 shanghai auto show | strange | volvo | xc90 | April 21, 2015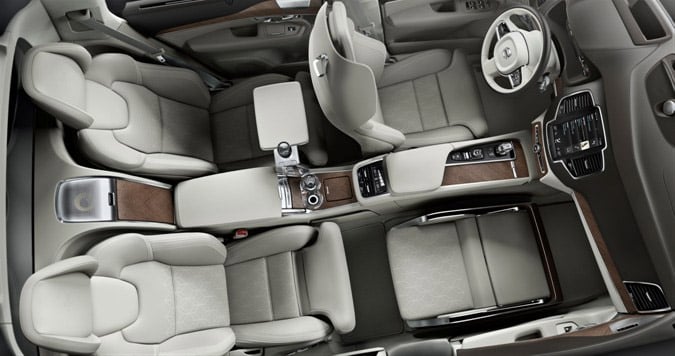 Volvo is on hand at the 2015 Shanghai Auto Show and is showing off another concept aimed at making executives who don't drive themselves more comfortable during their commute. This concept, like the XC90 Excellence, is based on the new Volvo XC90 SUV. The unusual Lounge Concept takes the front passenger seat of the XC90 and throws it away.
With that front passenger seat gone, the rear seat passenger has space from the back of the vehicle all the way to the front to relax in. Replacing the front seat is a console that has a lighted vanity mirror inside, accessory box, locking storage, and there is a space under the leg rest for shoes.
The Lounge Console can rotate 90-degrees and slides forward to reveal a 17-inch screen for watching movies. The strange thing to me about this setup is that there is no separation from the driver and passenger and your stinky feet end up right next to the driver.