Donkervoort D8 GTO Bare Naked Carbon Edition
car | carbon fiber | donkervoort | April 22, 2015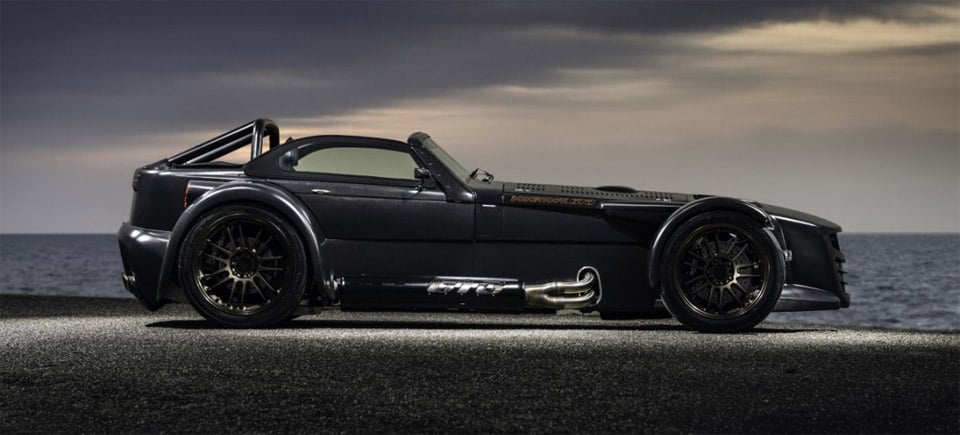 A long time ago, Plymouth rolled out the Prowler and I thought it was a fantastic looking car. The problem was that the thing had a pathetic V6 under the hood that pretty much ruined it for me. A car that reminds me a lot of that Prowler has turned up called the Donkervoort D8 GTO Bare Carbon Edition.
This is a version of the Donkervoort D8 GTO Bilster Berg Edition with the main difference being the body finish. The Bare Carbon Edition has unfinished carbon fiber with a matte coating over it rather than paint.
Power still comes from an Audi 2.5 5-cylinder TFSI engine. I'd rather see a car with hot rod looks like this powered by a giant blown Chevy LSX. It looks fantastic though, and given its 0-62mph time of just 2.8 seconds, I'll overlook the smaller displacement.