2016 Camaro SS to Offer Magnetic Ride Suspension Option
camaro | chevrolet | suspension | April 23, 2015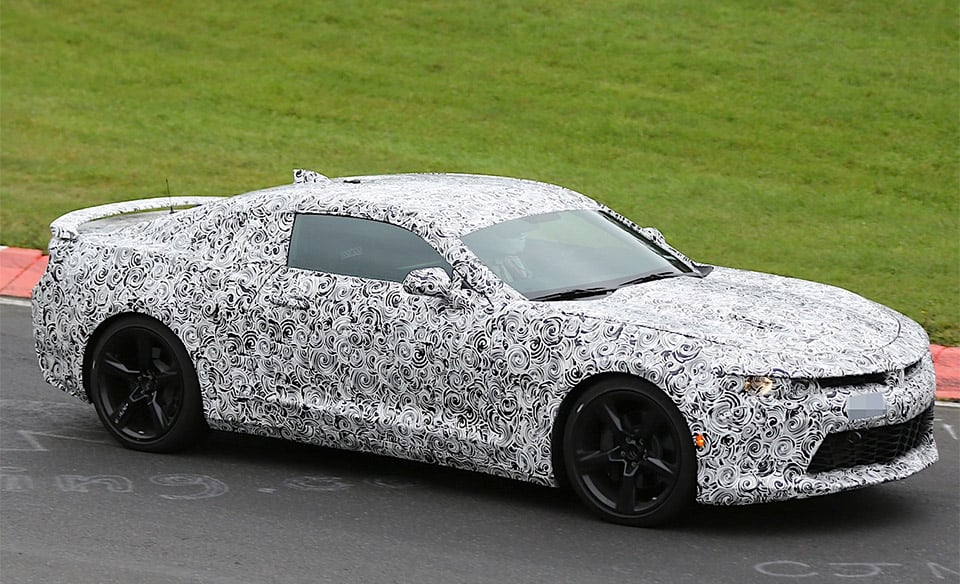 One of the things that makes the Camaro ZL1 such a beast on the track is the fancy magnetic suspension it offers. Those fancy dampers are able to change how firm they are in response to the corner and forces placed on the car to make it handle better. The problem with that for people who can't drop the cash a ZL1 costs is that the normal SS Camaro was stuck with standard suspension.
That won't be the case with the all-new 2016 Camaro rolling out soon. Chevy has confirmed that buyers of that car will be able to purchase the magnetic ride suspension from the ZL1 for the standard SS. We aren't sure just how much the option will cost, but on other Chevy models, it's not that bad.
On the Corvette, you can get magnetic ride suspension for about $1795. If that pricing holds true for the Camaro, it will be a hard option to pass up for anyone who plans on doing track days in their new SS.