Acura Reveals More about the Tech Going into the NSX
acura | acura nsx | technology | April 25, 2015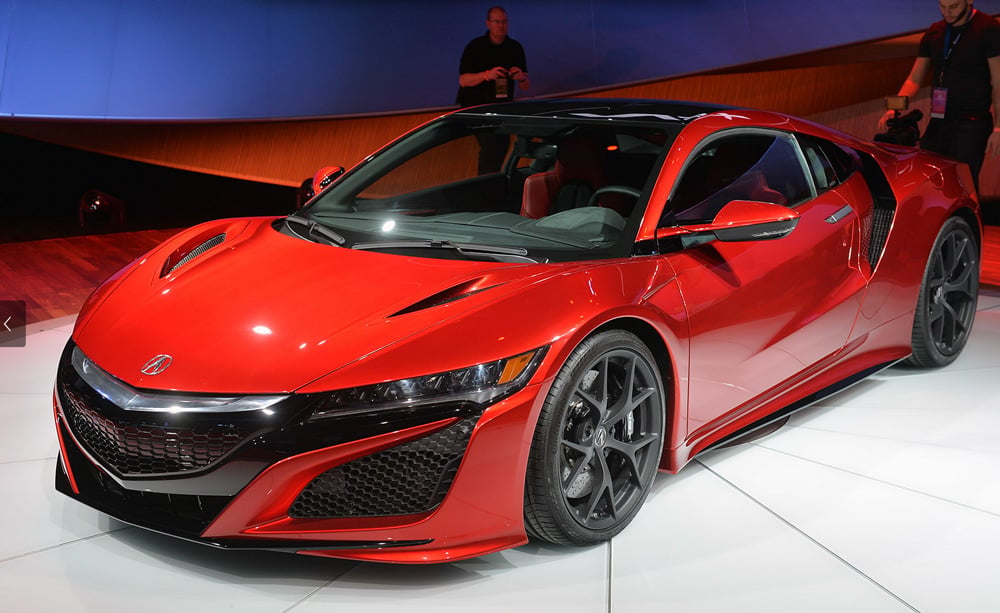 At the SAE 2015 World Congress and Exhibition, Acura engineers rolled out some new details about the technology going into the much anticipated 2016 NSX. Some highlights to geek out on include that the NSX deploys Acura's first use of what they call a multi-material space frame design, employing both aluminum and steel, to deliver rigidity while remaining lightweight so you can reach supercar speeds off the line.
"Our goal is to create something altogether new and exciting, something that advances the concept of a next generation supercar in the spirit of the original NSX," said Ted Klaus, chief engineer on the project. "In order to provide NSX-level value, we needed to push ourselves to experiment with, refine and then realize many new technologies."
Additionally, the NSX will be the world's first example of a three-dimensional high-strength A-pillar, providing protection in a crash and more rigidity while driving. The engine at the heart of its hybrid drivetrain is an all-new mid-mounted twin turbo 3.5-liter V6, and the gearbox is a 9-speed dual clutch. Acura says the car also demonstrates the world's first use of ablation casting technology, designed to add extra rigidity to the body, improving handling. The car will also employ what Acura calls Super Handling All-Wheel Drive (SH-AWD), as well as a new torque vectoring system designed to help it corner on a dime.
Better start saving your pennies now if you want to get one of these next year.