Mark Webber Flogs New 911 GT3 RS on The Ring
cars | mark webber | nurburgring | porsche | April 26, 2015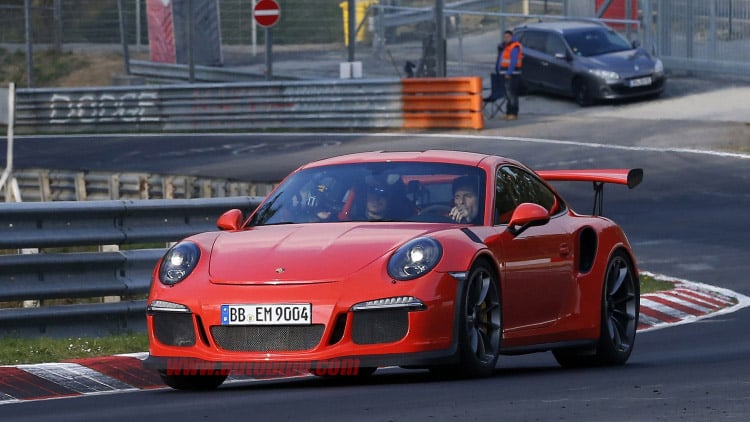 We all know that F1 drivers all have an expiration date. Driving cars with that kind of performance is a young man's game and the drivers eventually lose enough steps that they can't be competitive any longer. Mark Webber left F1 to pursue a career as a works driver for Porsche World Endurance Championship Team.
That looks like a cushy gig, not only is he paid to race fast cars, he also gets to moonlight as a tester for some awesome Porsche street cars. These images are a perfect example. Webber is seen here doing some sort of testing for the new 911 GT3 RS on the Ring in Germany.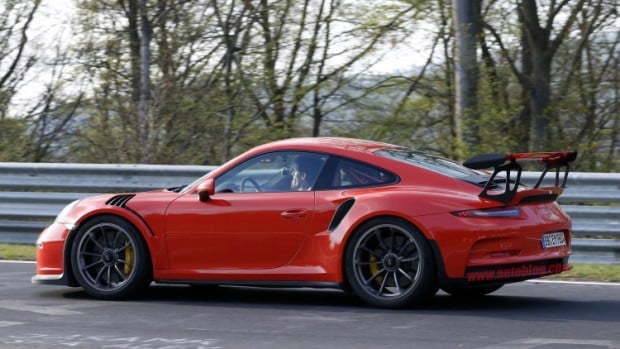 This has to be the best looking 911 ever made. I love the big rear wing, the fender vents, and the images shows something I haven't noticed before in 911 GT3 RS images. This car has a roll cage in the back. I'm not sure if that is part of the GT3 RS package or just added to this car for testing.