2016 Mazda MX-5 Rated for 36mpg on the Highway
car | maxda | miata | mx-5 | April 27, 2015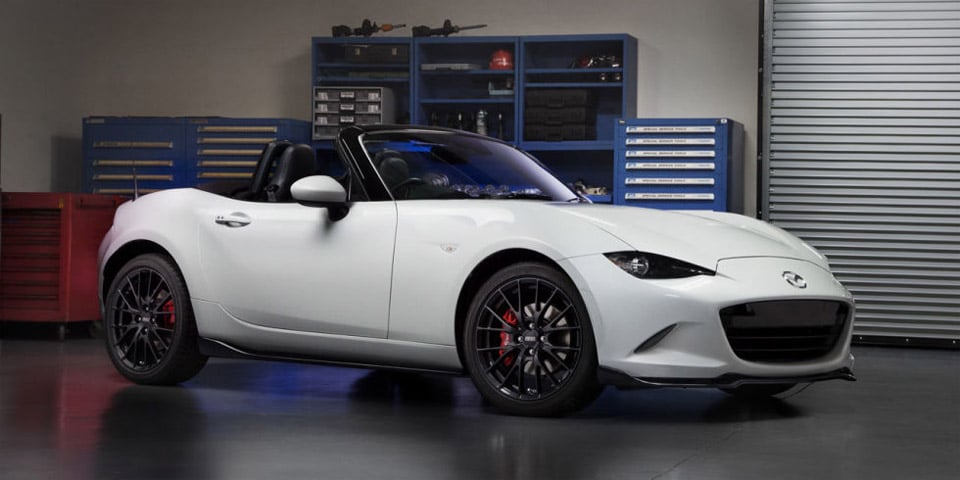 I daily drove a 2013 MX-5 Club Sport for a long time and averaged about 28mpg on the highway. In mixed city use, it was around 24mpg. The close ratio transmission in the Club Sport did nothing to help fuel economy with the car spinning above 3,000 rpm on the highway at cruising speed.
One of the things that Mazda was targeting with the new MX-5 was improved fuel economy. This is the reason why the engine lost power and the car lost weight. I'm still a bit bitter than the new MX-5 has less power than the old one, though it should still be as fast thanks to the weight loss.
With Mazda targeting fuel economy over raw performance for the car, it hit the target. The official fuel economy ratings for the 2016 MX-5 have been announced, and they offer solid improvements. The manual transmission version is rated for 27mpg city, 34mpg highway, and 30 mpg combined. The automatic version is rated the same for combined and city mileage, but gets 36mpg on the highway.