The Infiniti Vision Gran Turismo Concept Is REAL!
gran turismo | infiniti | infiniti vision gran turismo | April 30, 2015
---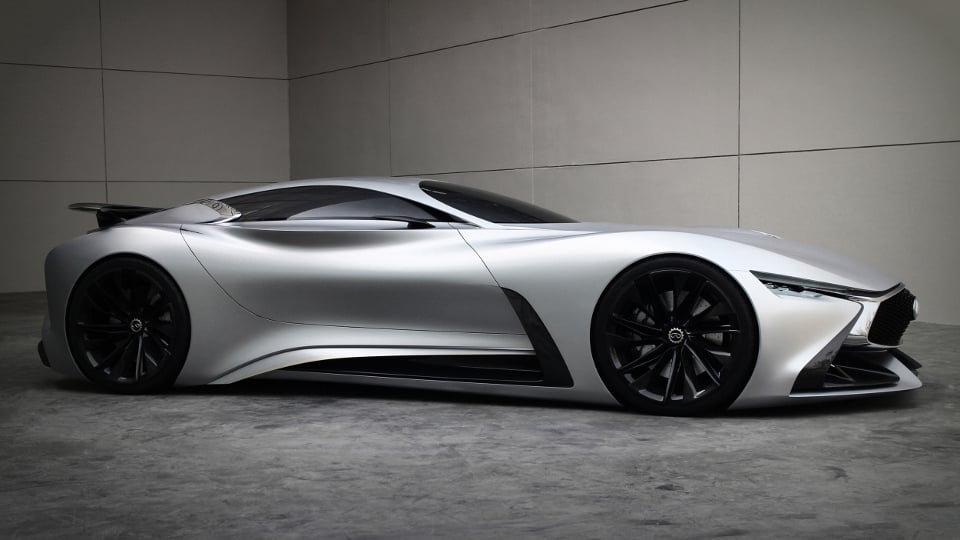 All of the Vision Gran Turismo concepts have been amazing looking, but very few of them have been anything more than lines of code. Infiniti proved that it's a cool company by actually building its concept, which, by the way, looks spectacular.
Not only does it look like the Aston-esque GT car of your dreams, but it's powered by a (theoretical) Le Mans style 4.5L V8 with hybrid support that feeds into a rear biased AWD system, much like the rumors of the next GT-R. Cooler still are the center lock, carbon fiber wheels, because concept car. The only thing that would make this cooler would be if a production car was going to be based on it.